California Historical Landmark 924
China Camp
Plaque At Entrance To China Camp Village
China Camp State Park
North San Pedro Road
Four Miles East of San Rafael
Built Around 1870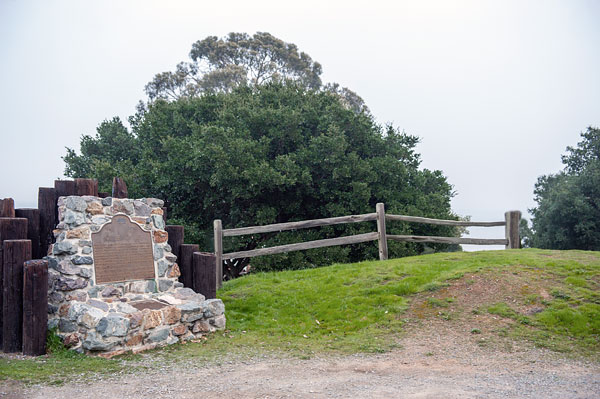 Two markers are mounted on the base. One vertically and one horizontally.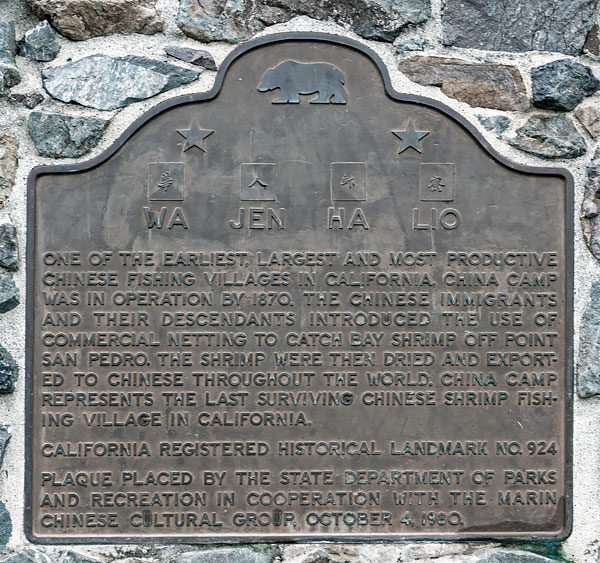 16 January 2015
(Click Photos to Zoom)
Wa Jen Ha Lio
One of the earliest, largest and most productive Chinese fishing villages in California, China Camp was in operation by 1870. The Chinese immigrants and their descendants introduced the use of commercial netting to catch bay shrimp off Point San Pedro. The shrimp were then dried and exported to Chinese throughout the world. China Camp represents the last surviving Chinese shrimp fishing village in California.
California Registered Historical Landmark No. 922
Plaque placed by the State Department of Parks and Recreation in cooperation with the Marin Chinese Cultural Group, October 4, 1980.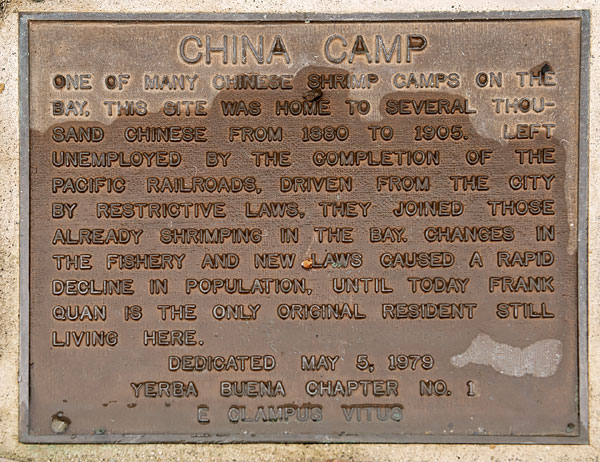 16 January 2015
(Click Photos to Zoom)
China Camp
One of many Chinese shrimp camps on the Bay, this site was home to several thousand Chinese from 1880 to 1905. Left unemployed by the completion of the Pacific railroads, driven from the city by restrictive laws, they joined those already shrimping in the bay. Changes in the fishery and new laws caused a rapid decline in population, until today Frank Quan is the only original resident still living here.
Dedicated May 5, 1979
Yerba Buena Chapter No. 1
E Clampus Vitus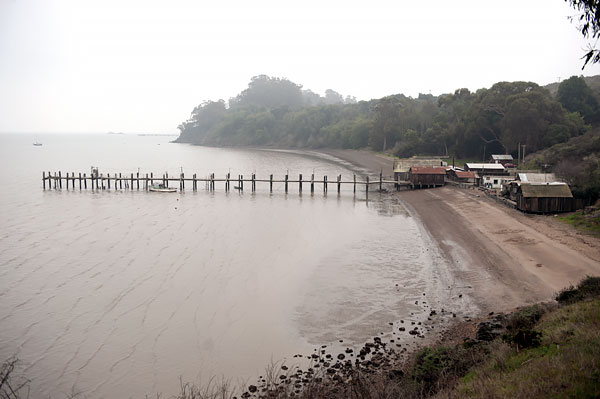 China Camp viewed from the proximity of the markers.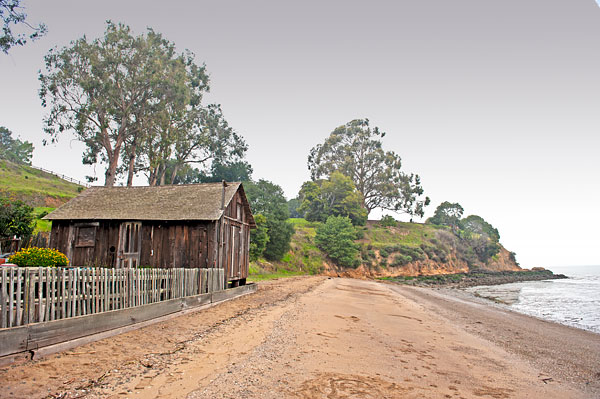 The markers are on the bluff in the background.
Both Photos 16 January 2015
(Click Photos to Zoom)