California Historical Landmark 922
Outdoor Art Club
1 West Blithedale Avenue at Throckmorton
Mill Valley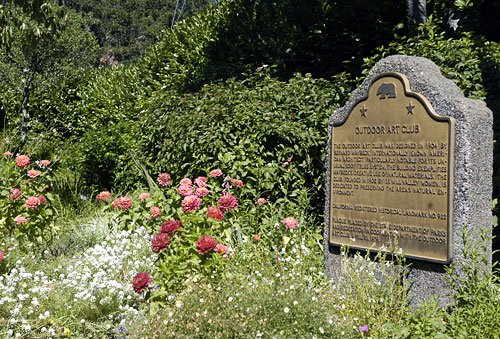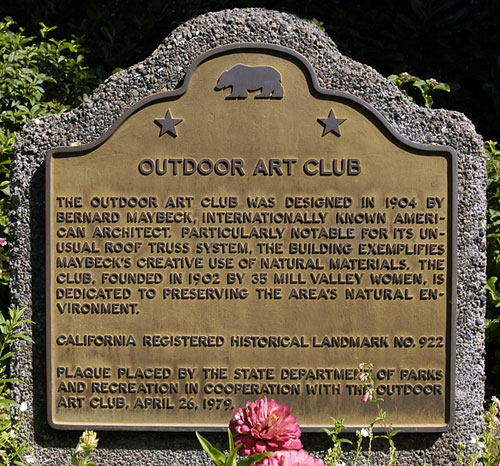 28 September 2004
(Click Photos to Zoom)
Outdoor Art Club
The Outdoor Art Club was designed in 1904 by Bernard Maybeck, internationally known American architect. Particularly notable for its unusual roof truss system, the building exemplifies Maybeck's creative use of natural materials. The Club, founded in 1902 by 35 Mill Valley women, is dedicated to preserving the area's natural environment.
California Registered Historical Landmark No. 922
Plaque placed by the State Department of Parks and Recreation in cooperation with the Outdoor Art Club, April 26, 1979.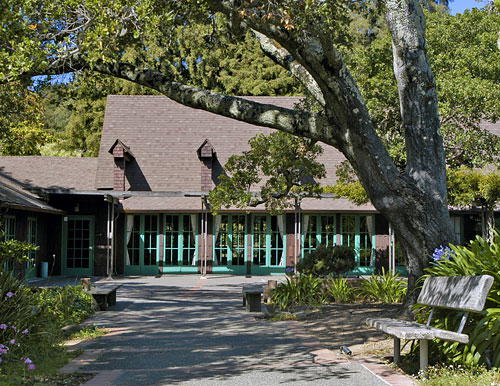 28 September 2004
(Click Photo to Zoom)

The Outdoor Art Club is also
National Register Listing #78000705
.