Historic Sites and Points of Interest in Kings County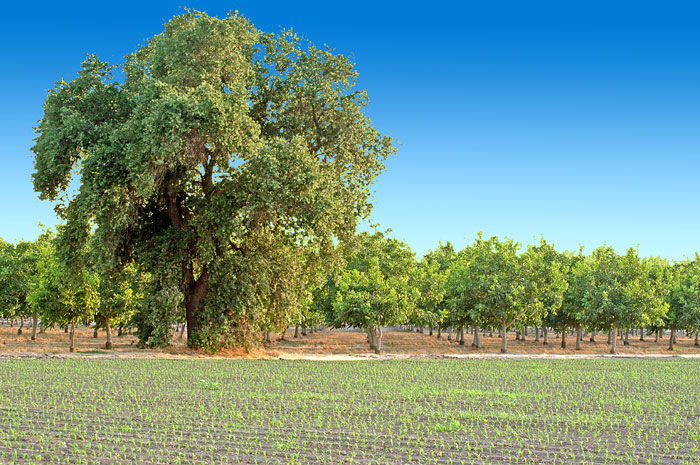 San Joaquin Valley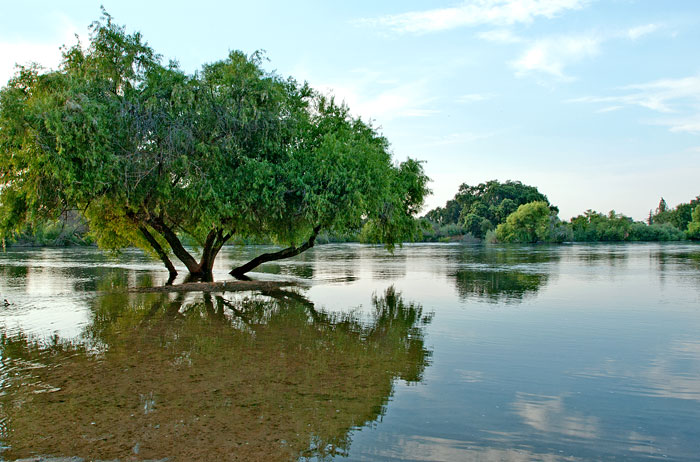 Kings River
Both Photos 24 June 2006
Kings County is located in the San Joaquin Valley.
An 1805 expedition, probably led by Spanish Army Lieutenant Gabriel Moraga, discovered a river, which the expedition named El Rio de los Santos Reyes (River of the Holy Kings) after the Three Wise Men of the Bible. When the United States claimed California in 1848, the new government changed the name to Kings River.
Kings County was formed in 1893 from the western part of Tulare County. In 1909, 208 square miles of Fresno County land was added to Kings County.
Settlers reclaimed Tulare Lake and its wetlands for agricultural development. In surface area, Tulare Lake had been the largest body of freshwater west of the Great Lakes, and it supported a large population of migratory birds as well as local birds and wildlife. Monoculture has sharply reduced habitat for many species.
In 1928, oil was discovered in the Kettleman Hills located in the southwestern part of Kings County. The Kettleman North Dome Oil Field became one of the most productive oil fields in the United States.
Source: Wikipedia
| Name | Address | City | Year | Authority | ID | Sort Address | Sort Name |
| --- | --- | --- | --- | --- | --- | --- | --- |
| El Adobe de los Robles Rancho | 10036 19 1/2 Avenue At Lacy Boulevard; Three Miles North of Lemoore | Lemoore | 1856 | California | 206 | Avenue 19 10036 | El Adobe de los Robles Rancho |
| Hanford Carnegie Library | 109 East 8th Street | Hanford | 1906 | National | 1981000152 | Street 08 E 109 | Hanford Carnegie Library |
| Hanford IOOF Building | 108 East 8th Street | Hanford | 1905 | POI | | Street 08 E 108 | Hanford IOOF Building |
| Kings County Courthouse | 114 West 8th Street | Hanford | 1897 | National | 1978003063 | Street 08 W 114 | Kings County Courthouse |
| Kingston | Kingston Park on Douglas Avenue; 1.1 Miles Southwest of Laton | Laton | 1856 | California | 270 | Kingston Park | Kingston |
| Mussel Slough Tragedy | 5833 14th Avenue Between Everett and Elder | Hardwick | 1880 | California | 245 | Avenue 14 5833 | Mussel Slough Tragedy |
| Taoist Temple | 12 China Alley | Hanford | 1893 | National | 1972000226 | China 012 | Taoist Temple |