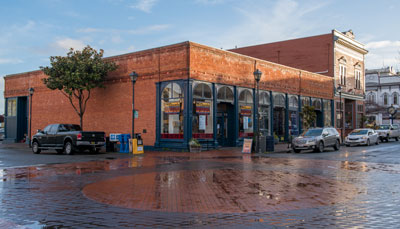 Long's Block (Left) and
Long Building
(Right)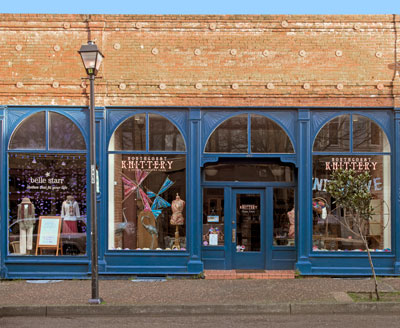 2 March 2018
(Click Photos to Zoom)
C. W. Long Building
AKA Long's Block
403-11 2nd Street
Eureka
Built c1877
Major Charles W. Long was born in New Brunswick in 1826. He arrived in Humboldt County in 1859 and engaged in lumbering, business and real estate. He built this one-story building and the adjacent two-story building (417 2nd Street).
The C. W. Long Building is a Eureka Historic Landmark. A marker on the building notes that it was built in brick and cast iron in the Eastlake architectural style. Of particular interest are the arched transoms with fan motifs in each bay.
After a number of alterations, the building was restored in 1976.
The building contributes to the Eureka Old Town Historic District.
Adapted from the NRHP Nomination for Eureka Old Town Historic District.