California Historical Landmark 143
James Marshall Gold Discovery Monument
Back Street
Marshall State Historic Park
Gold discovered 24 January 1848
Monument unveiled 3 May 1890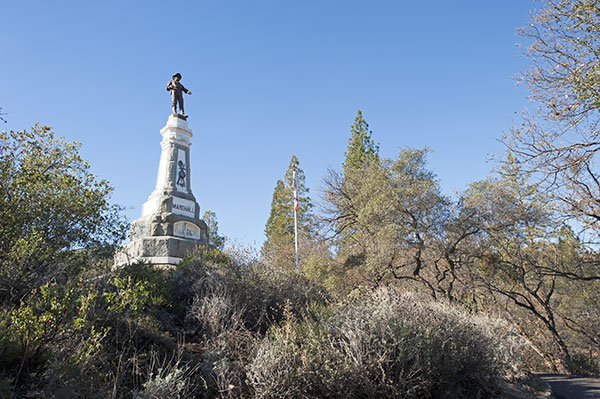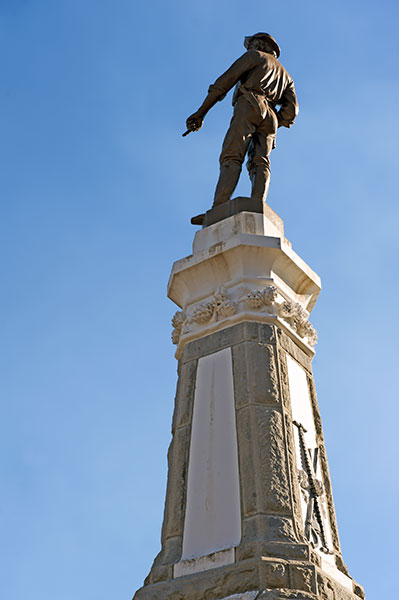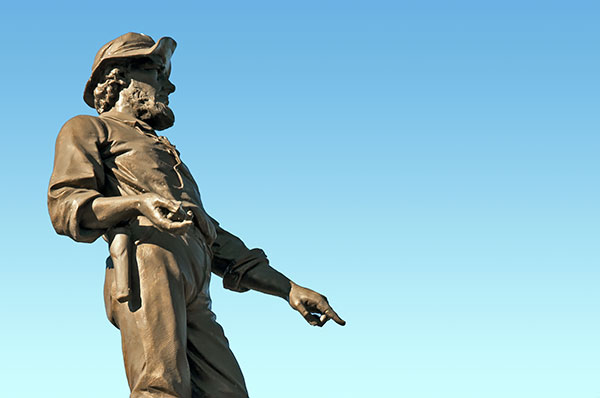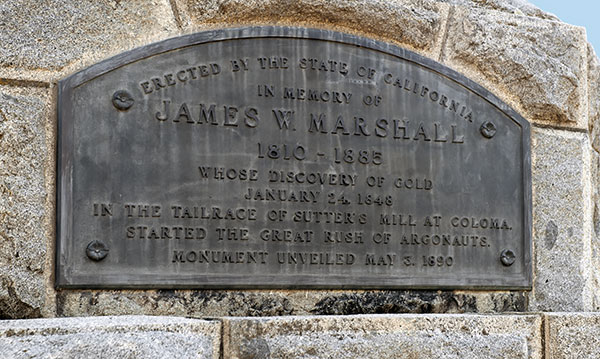 13 December 2013
(Click Photos to Zoom)
Erected by the Sate of California
In memory of
James W. Marshall
1810 - 1885
Whose discovery of gold
January 24, 1848
In the tailrace of Sutter's Mill at Coloma,
Started the great rush of argonauts.
Monument unveiled May 3, 1890

The book,
California Historical Landmarks
, published by California State Parks in 1996, has a variant inscription:
In 1887 the State of California purchased the site for a monument to commemorate James Marshall, who in 1848 discovered gold near Coloma. Marshall's discovery started the 'gold rush,' that westward trek of Argonauts that marked a turning point in California history. The figure of Marshall atop the monument is pointing to the place of discovery on the South Fork of the American River.
Citation from California Office of Historic Preservation