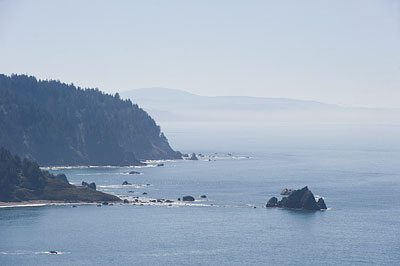 23 September 2010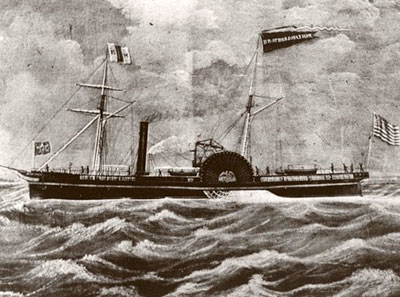 SS Brother Jonathan
in 1851
From
Wikipedia
(Click Photos to Zoom)
National Register #02000535
Brother Jonathan Shipwreck Site
About 4.5 Miles West of Point St. George
Crescent City
Year 1865
The following is excerpted from the Wikipedia entry for Brother Jonathan Paddle Steamer:
The Brother Jonathan was a paddle steamer that crashed on an uncharted rock near Point St. George, off the coast of Crescent City, California, on July 30, 1865. The ship was carrying 244 passengers and crew with a large shipment of gold. Only 19 survived the wreck, making it the deadliest shipwreck up to that time on the Pacific Coast of the United States.

It was named after "Brother Jonathan", a character personifying the United States before the creation of Uncle Sam.

Two related sites of historic interest:

Shipwrecks on the west coast: