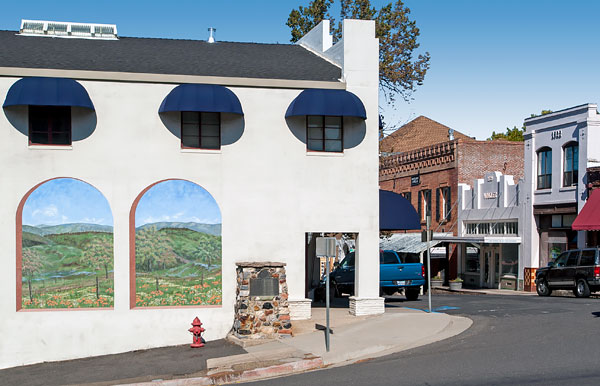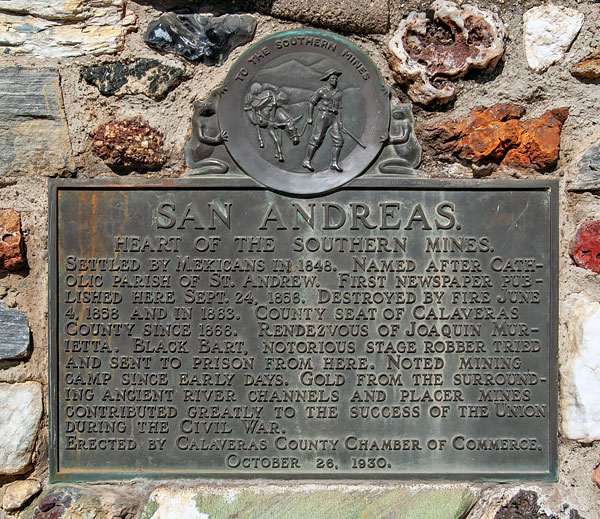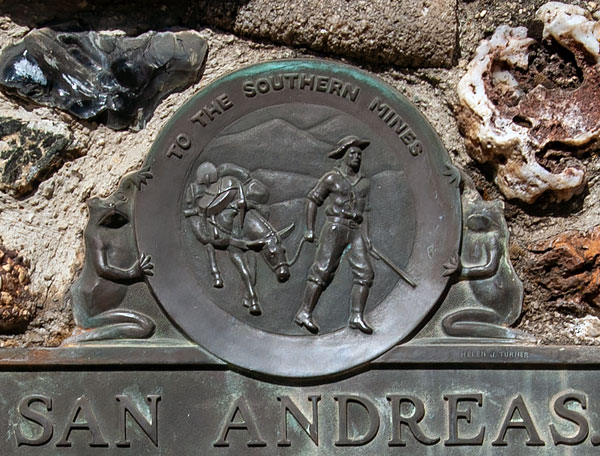 Note the two jumping frogs holding the medallion.
11 October 2006
(Click Photos to Zoom)
San Andreas
Heart of the Southern Mines.
Settled by Mexicans in 1848. Named after Catholic parish of St. Andrew. First newspaper published here on September 24, 1856. Destroyed by fire June 4, 1858, and in 1863. County seat of Calaveras County since 1866. Rendezvous of Joaquin Murieta. Black Bart, notorious stage robber tried and sent to prison from here. Noted mining camp since early days. Gold from the surrounding ancient river channels and placer mines contributed greatly to the success of the Union during the Civil War.
Erected by Calaveras County Chamber of Commerce.
October 28, 1930.