California Historical Landmark 786
Argonaut and Kennedy Mines
Highway 49 Milepost 5.6
Jackson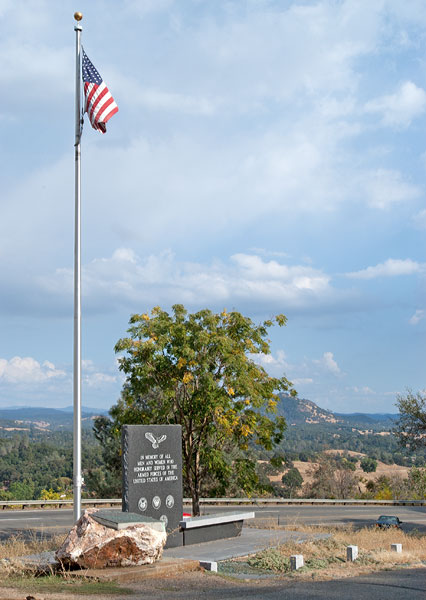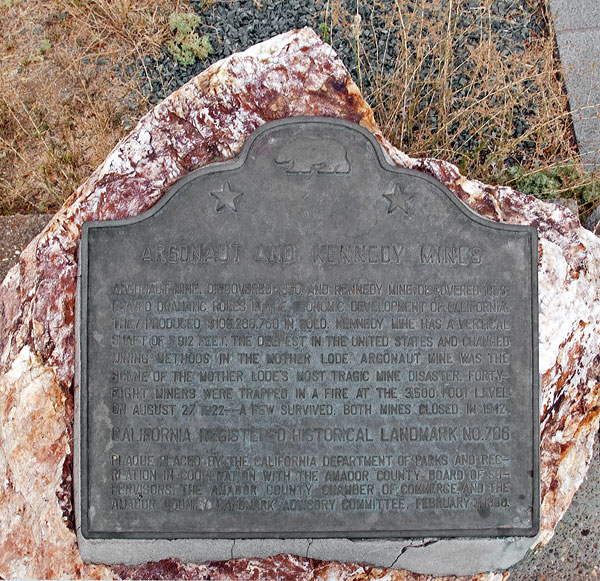 10 October 2006
(Click Photos to Zoom)
Argonaut and Kennedy Mines
Argonaut Mine, discovered 1850, and Kennedy Mine, discovered 1856, played dramatic roles in the economic development of California. They produced $105,268,760 in gold. Kennedy Mine has a vertical shaft of 5,912 feet, the deepest in the United States and changed mining methods in the Mother Lode. Argonaut Mine was the scene of the Mother Lode's most tragic mine disaster. Forty-eight miners were trapped in a fire at the 3,500-foot level on August 27, 1922 -- a few survived. Both mines closed in 1942.
California Registered Historical Landmark No. 786
Plaque placed by the California Department of Parks and Recreation in cooperation with the Amador County Board of Supervisors, the Amador County Chamber of Commerce, and the Amador County Landmark Advisory Committee, February 3, 1968.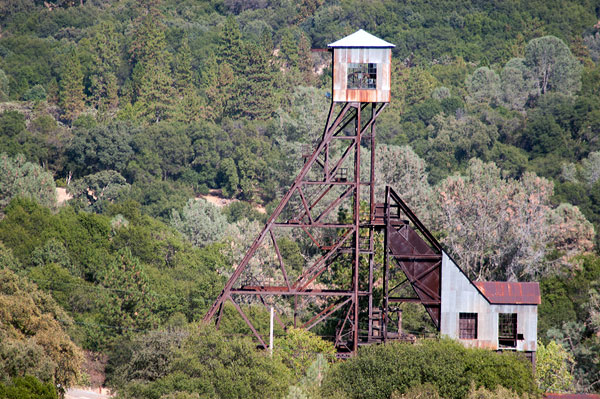 Kennedy Gold Mine Head Frame Viewed from the Rest Stop on State Route 49
(Click Photo to Zoom)
This rest stop on State Route 49 between Martell and Jackson offers a view of the Kennedy Gold Mine and the Mother Lode hills of Amador County.
Three commemorative markers are located here: the plaque for California Historical Landmark 786, a plaque for the Gold Rush town of Jackson, and a memorial to the Men and Women Who Honorably Served in the Armed Forces of the United States.
The plaque for California Historical Landmark 786 is mounted face up on the boulder at the base of the flag pole.