California Historical Landmark 506
Centenary Church
AKA Methodist Episcopal Church
150 West Marlette Street
Ione
Built 1866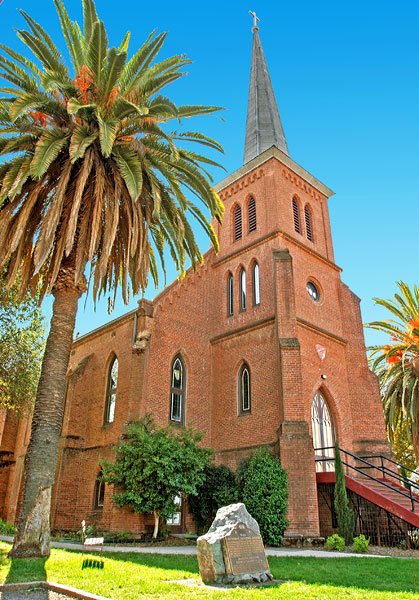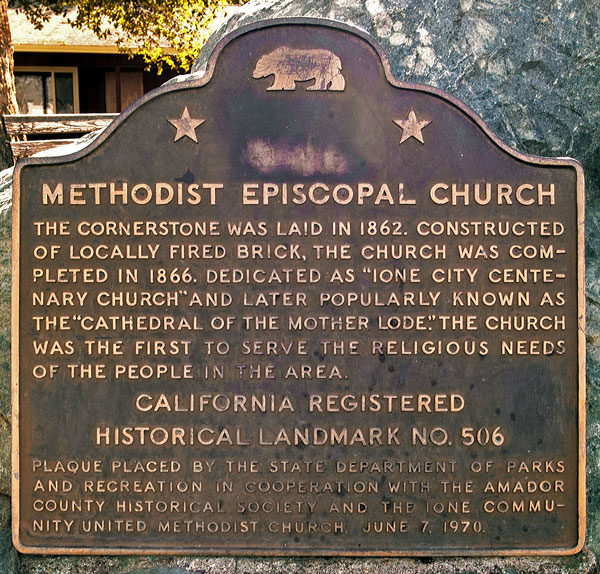 11 October 2006
(Click Photos to Zoom)
Methodist Episcopal Church
The cornerstone was laid in 1862. Constructed of locally fired brick, the church was completed in 1866. Dedicated as "Ione City Centenary Church" and later popularly known as the "Cathedral of the Mother Lode." The church was the first to serve the religious needs of the people in the area.
California Registered Historical Landmark No. 506
Plaque placed by the State Department of Parks and Recreation in cooperation with the Amador County Historical Society and the Ione Community United Methodist Church, June 7, 1970.

The Methodist Episcopal Church is also National Register Listing #77000287.