California Historical Landmark 662
Old Emigrant Road
State Route 88 at Mud Lake Road
Eight Miles West of Kirkwood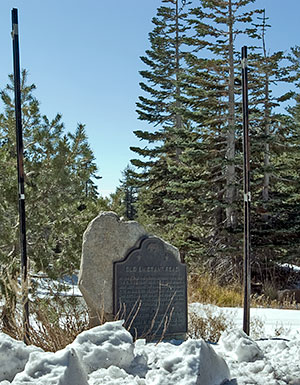 Early autumn with only a few inches of snow.
With luck, the snow poles won't be visible
in a few months, and California will have
water next summer.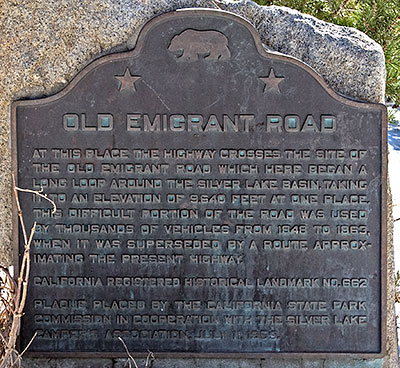 7 October 2007
(Click Photos to Zoom)
Old Emigrant Road
At this place the highway crosses the site of the Old Emigrant Road which here began a long loop around the Silver Lake Basin, reaching an elevation of 9,640 feet at one place. This difficult portion of the road was used by thousands of vehicles from 1848 to 1863, when it was superseded by a route approximating the present highway.
California Registered Historical Landmark No, 662
Plaque placed by the California State Park Commission in cooperation with the Silver Lake Camper'a Association. July 11, 1959.