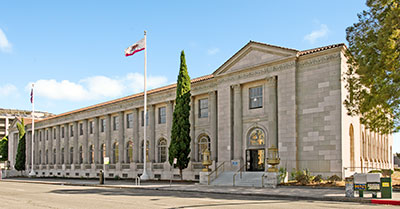 Note the similarity between this
in antis
portico
and the portico of the
Greek Orthodox Church
.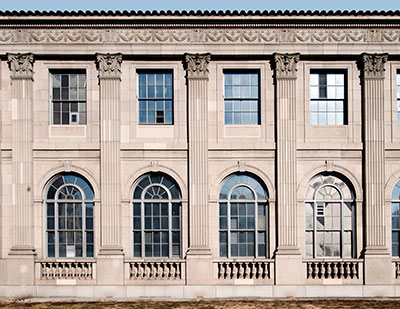 11 July 2014
(Click Photos to Zoom)
National Register #80000796
Oakland Post Office and Federal Building
201 13th Street
Oakland
Built 1931-1932
Designed by James Wetmore and William A. Newman, Oakland's former Main Post Office and Federal Building is representative of the Neo-Classic Style that was the fashionable mode for public buildings in the United States from about 1890 into the 1930s. The style combined elements of Greek, Roman and Renaissance architecture and was associated with the academic design tradition of the École des Beaux Arts in Paris.
The building is significant both as an outstanding example of Beaux Arts classicism and as a milestone in the development of Oakland. As the first building constructed in the Civic Center, the structure initiated the development Oakland's major district for governmental and other types of public buildings.
Source: Excerpted from the NRHP nomination submitted in 1980.