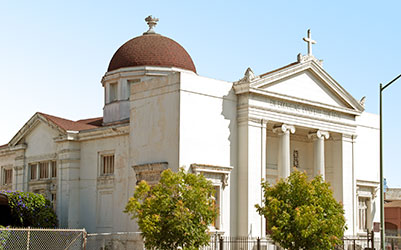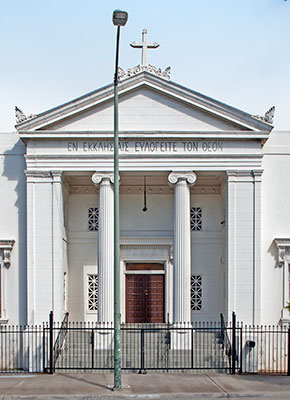 Note the similarity between this
in antis
portico and the two porticos of the
Civic Center Post Office
.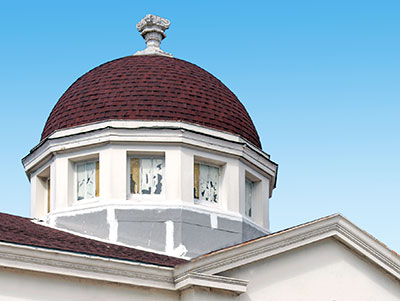 11 July 2014
(Click Photos to Zoom)
National Register #78000651
Greek Orthodox Church
9th and Castro Streets
Oakland
Built 1920
From the arrival of the first Greek immigrant to the East Bay in Vallejo in 1890, until 1920, the Greek immigrants in Oakland lived together in the same part of town, struggling for survival, bound together by their language, religion and traditions. A turning point in the lives of these Oakland pioneers was the construction of this church which provided a sense of permanence and belonging.
The building was designed by architect Charles Burrell in the Neo-Greek Beaux-Arts architectural style. The temple façade has a triangular pediment supported by fluted Doric columns positioned in antis (within the block of the building).
Source: Adapted from the National Register nomination submitted in 1978.

When we photographed the building in 2014, it was home to the Corinthian Baptist Church.