Historic Sites and Points of Interest in Tehama County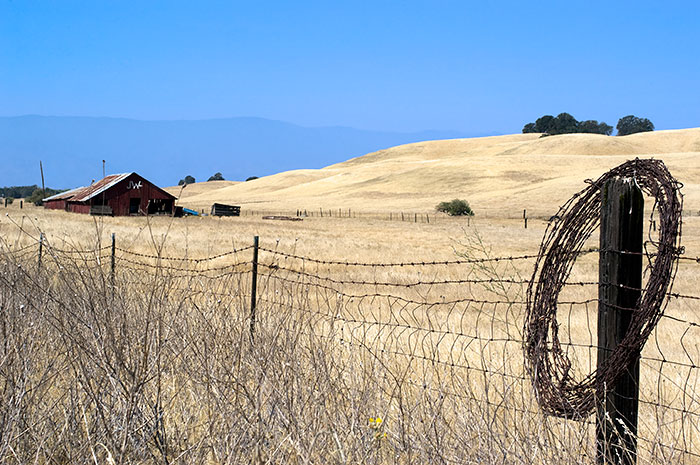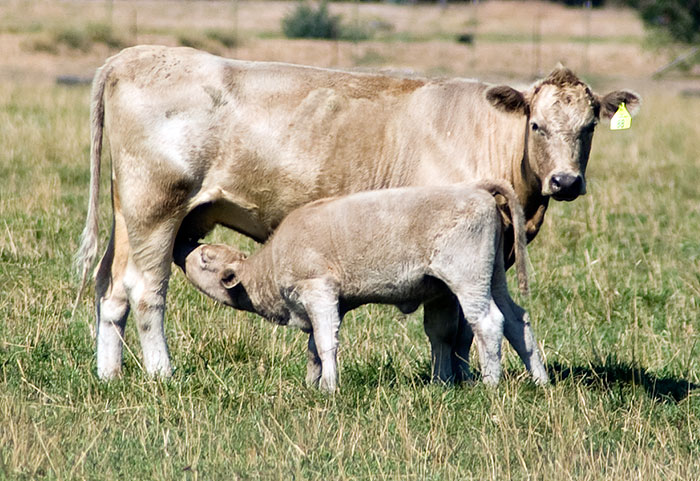 Both Photos on Corning Road (County Road A9)
25 September 2006
Tehama County is located in the Central Valley north of Sacramento. Interstate 5 and the Sacramento River bisect the county from north to south.
Tehama County was created in 1856, six years after California became a state, by carving out and combining parts of three neighboring counties - Butte, Colusa, and Shasta.
The origin of the word Tehama is hopelessly obscure according to Erwin G. Gudde (California Place Names, Third Edition, 1969, University of California Press). Tehama may have been derived from the name of an Indian tribe, an Indian village, an Indian word for prairie, an Arabian city near Medina, an Arabian word meaning "hot lowlands," or an Aztec word for shingle.
Like all of the Central Valley, Tehama County is historically agricultural. The Tehama County Farm Bureau lists the top five crops as walnuts, almonds, prunes, olives, and milk.
Tehama County, along with neighboring counties, is located in the secessionist State of Jefferson.
| Name | Address | City | Year | Authority | ID | Sort Address | Sort Name |
| --- | --- | --- | --- | --- | --- | --- | --- |
| Brown Home | 135 Main Street | Red Bluff | 1864 | California | 117 | Main 0135 | Brown Home |
| Cone and Kimball Building | 747 Main Street | Red Bluff | 1886 | National | 1979000564 | Main 0747 | Cone and Kimball Building |
| Corning Carnegie Library | 618 4th Street | Corning | 1915 | POI | | Street 04 0618 | Corning Carnegie Library |
| Corning Masonic Hall | 1124 Solano Street | Corning | | POI | | Solano 1124 | Corning Masonic Hall |
| Corning Transportation Center | 1081 Solano Street | Corning | 1998 | POI | | Solano 1081 | Corning Transportation Center |
| Corning Veterans Building | 1648 Solano Street | Corning | | POI | | Solano 1648 | Corning Veterans Building |
| Forward Brothers Sawmill | Forward Road at Forwards Mill Road | East of Manton | | POI | | Forward | Forward Brothers Sawmill |
| Hotel Maywood | 1110 Solano Street | Corning | 1899 | POI | | Solano 1110 | Hotel Maywood |
| Ide Adobe | 3040 Adobe Road | Red Bluff | 1850 | California | 12 | Adobe 3040 | Ide Adobe |
| Ide Adobe Plaque | 520 Adobe Road | Red Bluff | 1850 | California | 12 | Adobe 0520 | Ide Adobe Plaque |
| Kraft Free Library | 909 Jefferson Street | Red Bluff | 1909 | National | 2000000362 | Jefferson 0909 | Kraft Free Library |
| Lassen Trail 1848-1849 | State Route 36 | Mill Creek | 1848 | POI | | Route 036 | Lassen Trail 1848-1849 |
| Lassen Volcanic National Park Headquarters | State Route 36 | Mineral | 1929 | National | 1978000294 | Route 036 | Lassen Volcanic National Park Headquarters |
| Manton Store | Manton Road and Forward Road | Manton | | POI | | Manton | Manton Store |
| Maywood Woman's Club | 902 Marin Street | Corning | 1898 | National | 1992001301 | Marin 0902 | Maywood Woman's Club |
| Miners Inn | 1301 Solano Street | Corning | 1882 | POI | | Solano 1301 | Miners Inn |
| Molino Lodge Building | 3rd and C Streets | Tehama | 1859 | National | 1980000874 | Street 03 | Molino Lodge Building |
| Nomi Lackee Indian Reservation | Osborn Road | Flournoy | 1854 | California | 357 | Osborn | Nomi Lackee Indian Reservation |
| Odd Fellows Building | 342 Oak Street | Red Bluff | 1882 | National | 1976000537 | Oak 0342 | Odd Fellows Building |
| Old Bank of America Building | 710 Main Street | Red Bluff | 1925 | National | 1980000873 | Main 0710 | Old Bank of America Building |
| Old Tehama County Jail | 3rd and C Streets | Tehama | 1894 | POI | | Street 03 | Old Tehama County Jail |
| Rodgers Theatre | 1217 Solano Street | Corning | 1935 | POI | | Solano 1217 | Rodgers Theatre |
| Saint Mary's Parish | 515 Main Street | Red Bluff | 1906 | National | 1982002278 | Main 0515 | Saint Mary's Parish |
| State Theatre | 333 Oak Street | Red Bluff | 1946 | National | 2002000372 | Oak 0333 | State Theatre |
| Tehama County Courthouse | 2nd and D Streets | Tehama | 1856 | California | 183 | Street 02 0000 | Tehama County Courthouse |