California Historical Landmark 864
Gable Mansion
659 First Street
Woodland
Built 1885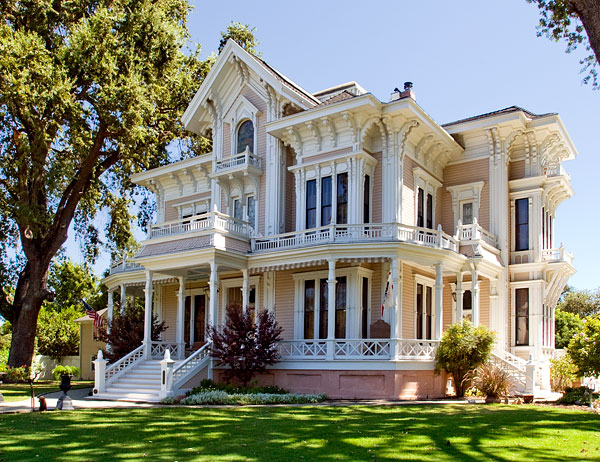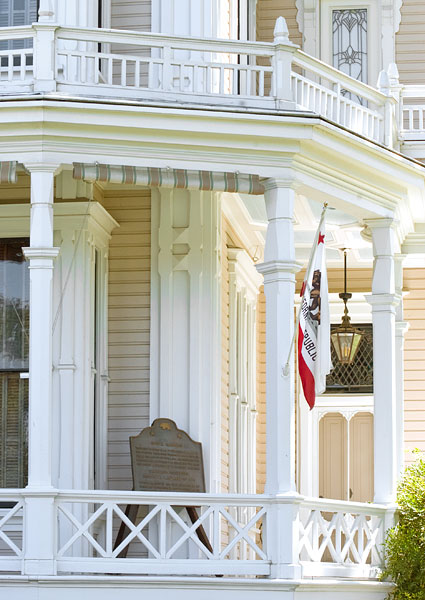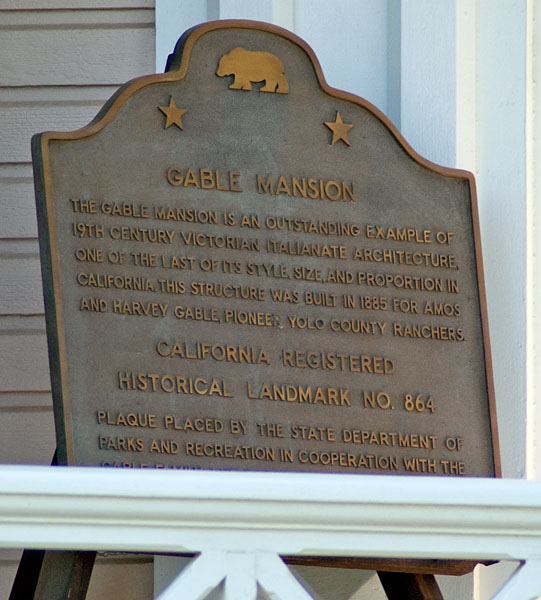 11 August 2006
(Click Photos to Zoom)
Gable Mansion
The Gable Mansion is an outstanding example of 19th Century Victorian Italianate architecture. One of the last of its style, size, and proportion in California. This structure was built in 1885 for Amos and Harvey Gable, pioneer Yolo County ranchers.
California Registered Historical Landmark No. 864
Plaque placed by the State Department of Parks and Recreation in cooperation with the....