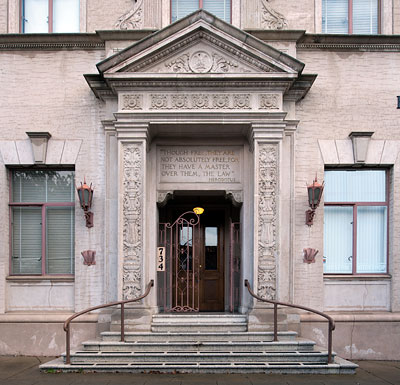 "Though free, they are not absolutely free, for they have a master over them, the law"
Herodotus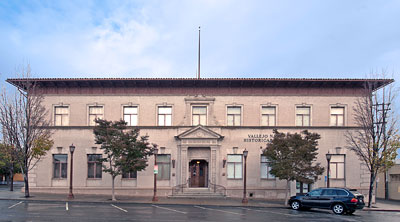 23 November 2010
(Click Photos to Zoom)
National Register #76000535
Old City Hall
734 Marin Street
Vallejo
Built 1926
Old City Hall was designed by Charles E. Perry in the classical Spanish Renaissance style. Vallejo, formerly part of a Spanish land grant given to General Mariano Vallejo, is proud of its Spanish heritage. Old City Hall is the only building in the city and surrounding area in the Spanish Renaissance style.
The exterior of the well-maintained building remains almost unchanged. It is built of is reinforced concrete, faced with stucco. The floors in the halls and the stairs are terrazzo. The original imposing staircase remains the dominating feature in the foyer. High ceilings and spacious window openings are in character with the Italianate palace character and proportions of the building. The detailing of the classical design of the entrance of the building remains in excellent condition.

The building now houses the Vallejo Naval and Historical Museum.