California Historical Landmark 116
Battle Rock
Park Entrance Station
Castle Crags State Park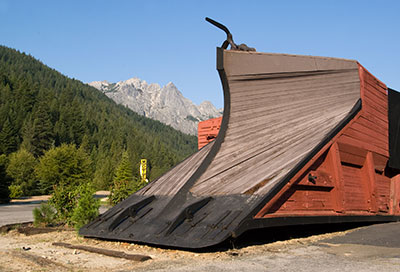 Vintage Snowplow At Railroad Park Resort Near Castle Crags
15 September 2008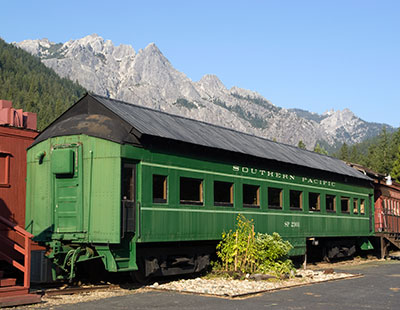 Vintage Passenger Car At Railroad Park Resort
15 September 2008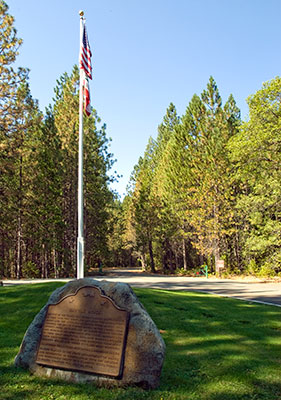 29 September 2008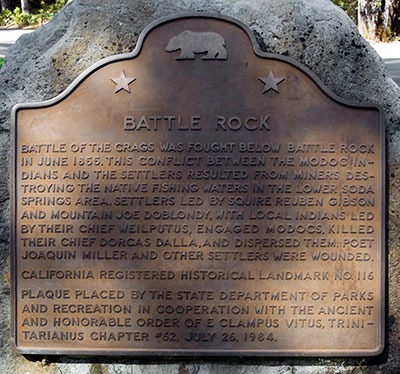 29 September 2008
(Click Photos to Zoom)
Battle Rock
Battle of the Crags was fought below Battle Rock in June 1855. This conflict between the Modoc Indians and the settlers resulted from miners destroying the native fishing waters in the Lower Soda Springs area. Settlers led by Squire Reuben Gibson and Mountain Joe Doblondy, with local Indians led by their Chief Weilputus, engaged Modocs, killed their Chief Dorcas Della, and dispersed them. Poet Joaquin Miller and other settlers were wounded.
California Registered Historical Landmark No. 116
Plaque placed by the State Department of Parks and Recreation in cooperation with the Ancient and Honorable Order of E Clampus Vitus, Trinitarianus Chapter #62, July 26, 1984.