California Landmark 58
Old California-Oregon Road
SR 273 and Spring Gulch Road
Anderson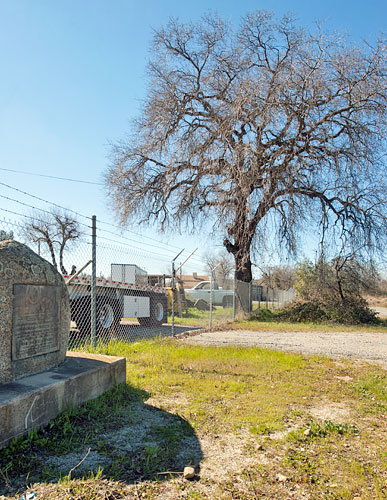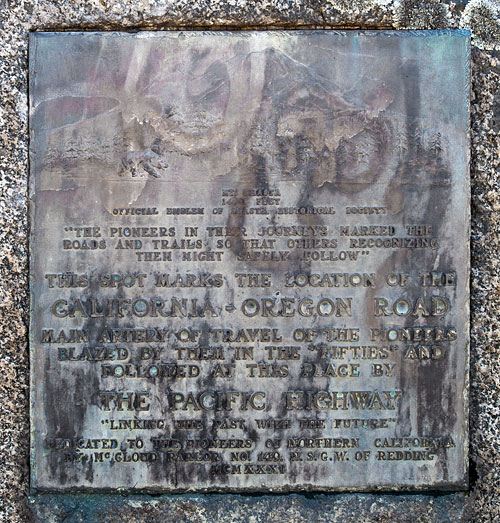 27 February 2011
(Click Photos to Zoom)
Mount Shasta
14161 Feet
Official Emblem of Shasta Historical Society
"The pioneers in their journeys marked the roads and trails so that others recognizing them might safely follow"
This spot marks the location of the
California-Oregon Road
Main artery of travel of the pioneers blazed by them in the "fifties" and followed at this place by
The Pacific Highway
"Linking the past with the future"
Dedicated to the pioneers of northern California by McCloud Parlor No. 149, N.S.G.W. of Redding
MCMXXXI

We were unable to locate a California Bear Flag marker for the Old California-Oregon Road. The California Office of Preservation offers the following citation at
ohp.parks.ca.gov
.
Old California-Oregon Road
This marks the location of the main artery of travel used by pioneers between the Trinity River and the northern mines of California and Oregon.