San Francisco Historic District: Clyde and Crooks Warehouse District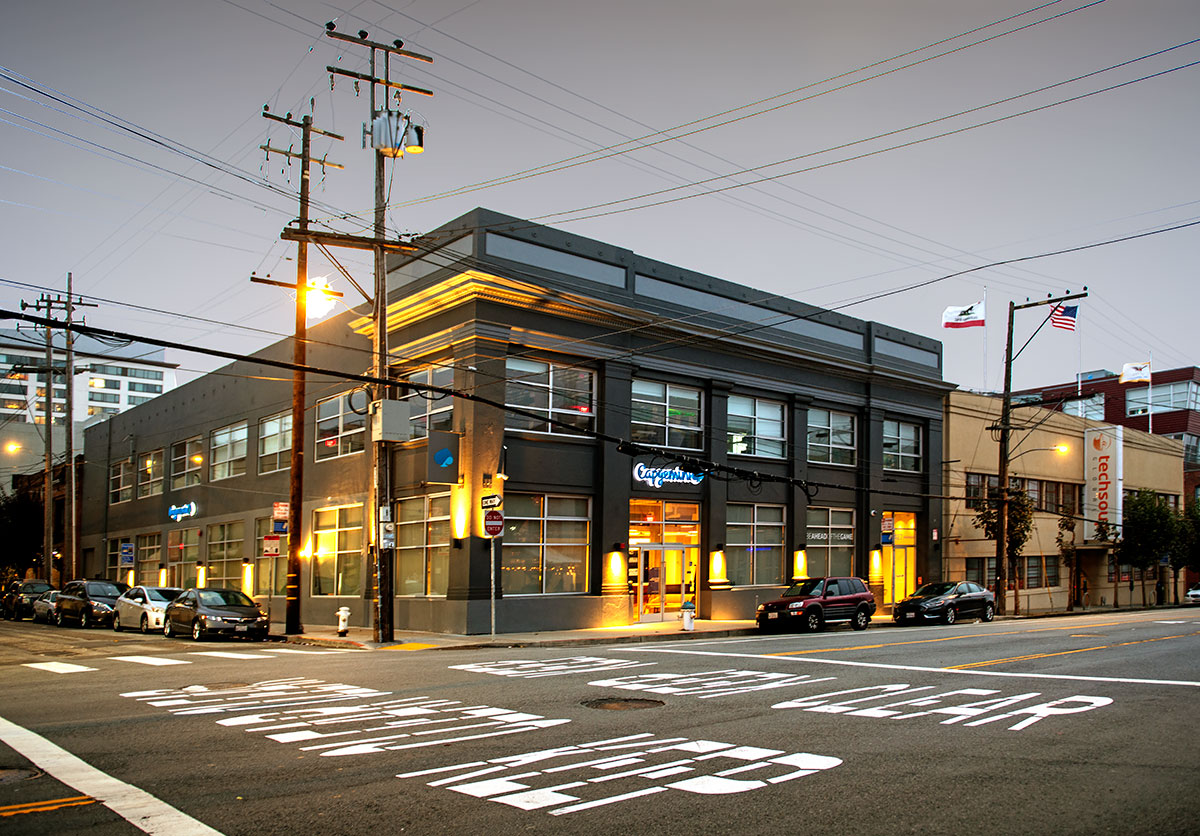 4 November 2023
425 Brannan Street was built in 1924. Character-defining features include two-story height and rectangular massing; smooth-finish stucco cladding; flat roof; projecting cornice; dentil molding and egg and dart molding; recessed panels and parapet; piers; and belt courses.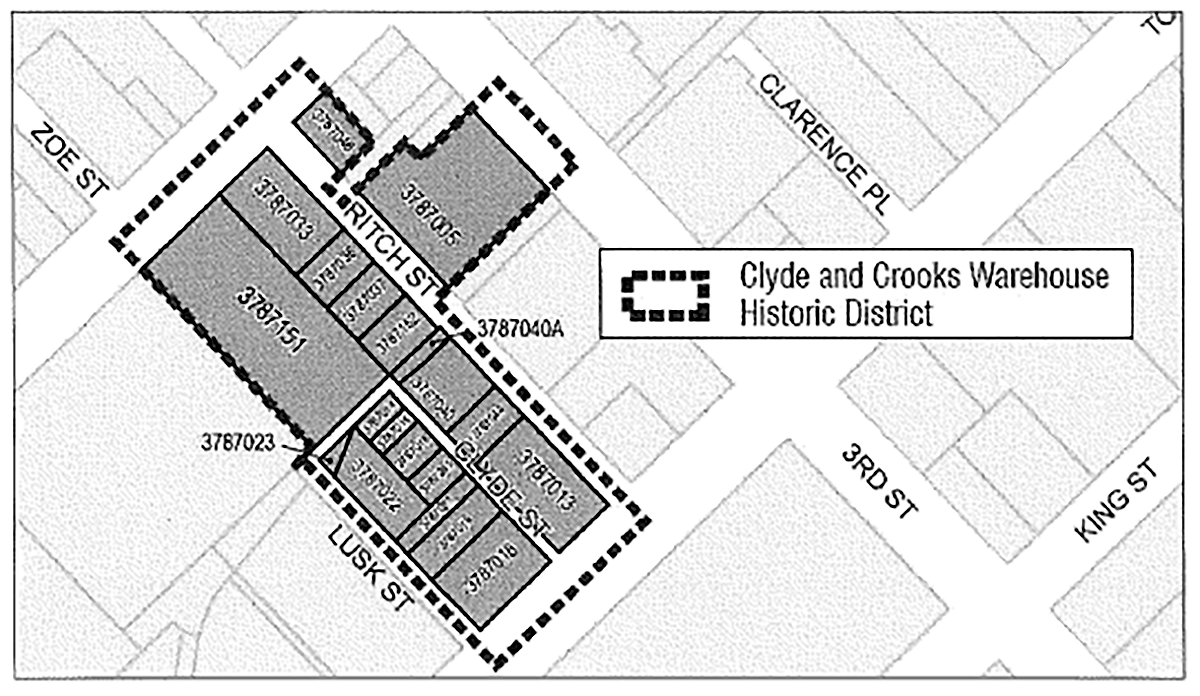 Map courtesy of San Francisco Planning Department
Clyde and Crooks Warehouse Historic District
Bounded by Brannan, Townsend, Ritch, Lusk Street
Period of Significance: 1906 to 1935
The Clyde and Crooks Warehouse District exemplifies warehouse and industrial construction after the 1906 Earthquake and Fire. The district contains nineteen properties, twelve of which have historical significance. The other seven properties consist of two buildings constructed after 1935 and five surface parking lots.