California Historical Landmark 691
Sarcophagus of Thomas Starr King
Franklin Street Between Starr King and Geary
Died 1864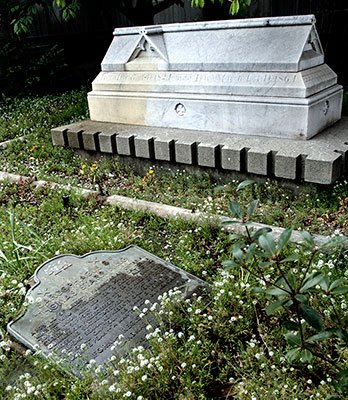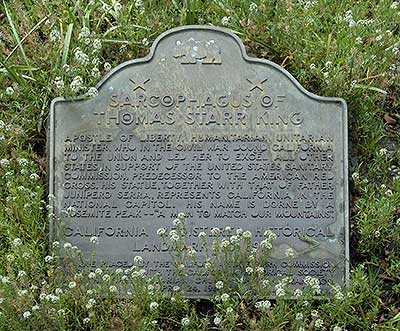 31 May 2008
(Click Photos to Zoom)
Sarcophagus of Thomas Starr King
Apostle of liberty, humanitarian, Unitarian, minister, who in the Civil War bound California to the Union and led her to excel all other states in support of the United States Sanitary Commission, predecessor to the American Red Cross. His statue, together with that of Father Junipero Serra, represents California in the national capitol. His name is borne by a Yosemite peak. "A man to match our mountains."
California Registered Historical Landmark No. 691
Plaque placed by the California State Park Commission in cooperation with the California Historical Society and the First Unitarian Church of San Francisco.
April 24, 1960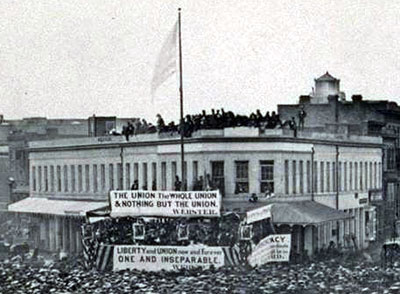 Starr King Speech in 1861 or 1862
Corner of Montgomery, Post, and Market Streets
Photograph Courtesy Bancroft Library, UC Berkeley