California Historical Landmark 79
Presidio of San Francisco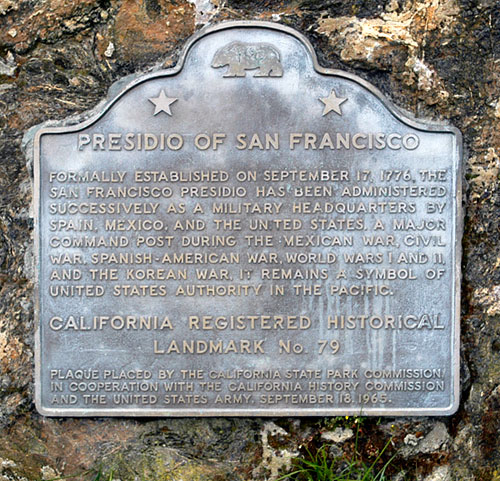 26 March 2004
(Click Photo to Zoom)
Presidio of San Francisco
Formally established on September 17, 1776, the San Francisco Presidio has been administered successively as a military headquarters by Spain, Mexico, and the United States. A major command post during the Mexican War, Civil War, Spanish-American War, World Wars I and II, and the Korean War. It remains a symbol of United States authority in the Pacific.
California Registered Historical Landmark No. 79
Plaque placed by the California State Park Commission in cooperation with the California History Commission and the United States Army, September 18, 1965.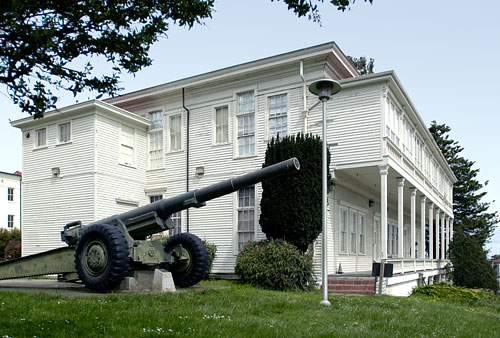 Presidio Army Museum
26 March 2004
(Click Photo to Zoom)
A marker donated by The Presidio Society reads:
This building is the oldest on post built by the U.S. Army. It was completed in 1863 and named Wright Army Hospital. When Letterman Army Hospital was constructed in 1899, this building became the post dispensary until 1969. It was dedicated as the Presidio Army Museum in 1973.