California Historical Landmark 469
Villa de Branciforte Site
Water and Branciforte
Santa Cruz
Founded 1797
Annexed by Town of Santa Cruz 1905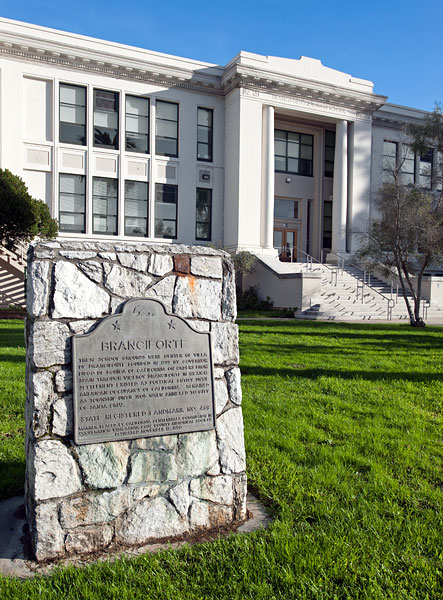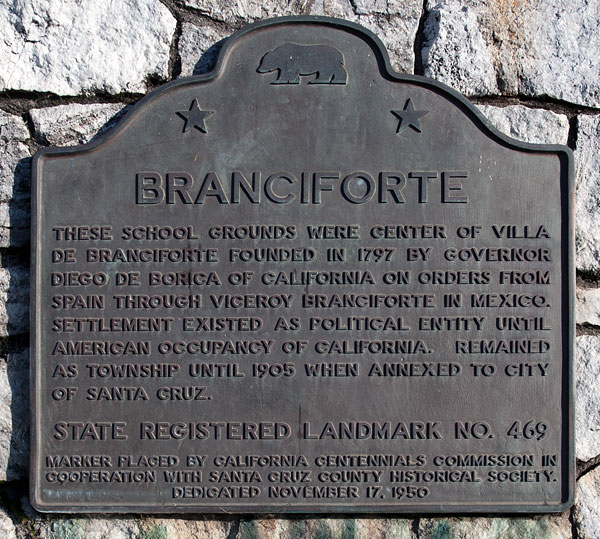 21 November 2012
(Click Photos to Zoom)
Branciforte
These school grounds were center of Villa de Branciforte founded in 1797 by Governor Diego de Borica of California on orders from Spain through Viceroy Branciforte in Mexico. Settlement existed as political entity until American occupancy of California. Remained as township until 1905 when annexed to city of Santa Cruz.
State Registered Landmark No. 469
Marker placed by California Centennials Commission in cooperation with Santa Cruz County Historical Society.
Dedicated November 17, 1950

The only surviving building of the Villa de Branciforte is the Braniforte Adobe about a half mile from here at 1351 North Branciforte Avenue.