California Historical Landmark 928
Site of Original Mission La Purísima
500 Block of South F Street at Railroad Tracks
Lompoc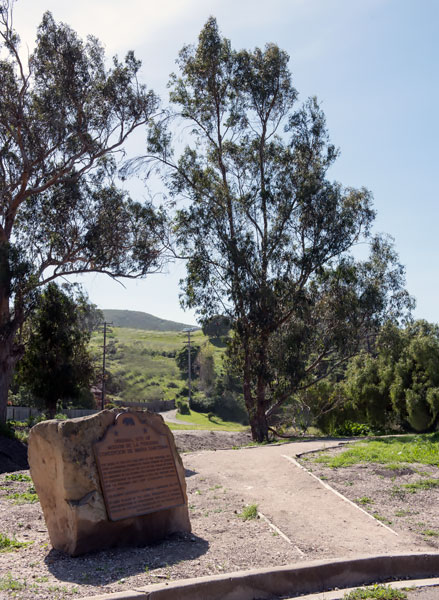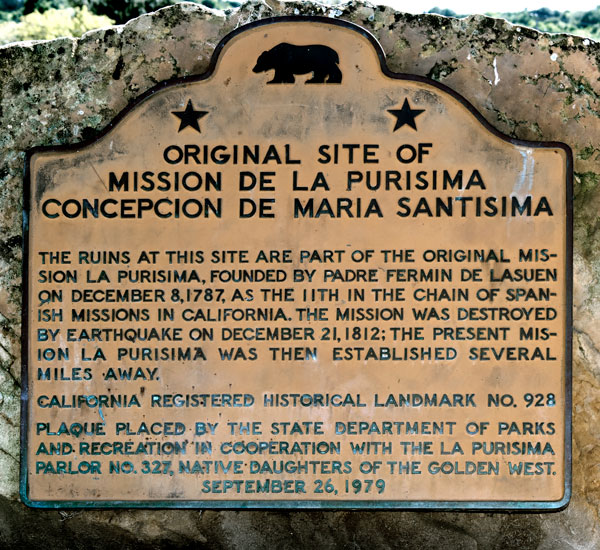 29 March 2017
(Click Photos to Zoom)
Original Site of Mission de la Purisima Concepcion de Maria Santisima
The ruins at this site are part of the original Mission La Purisima, founded by Padre Fermin de Lasuen on December 8, 1787, as the 11th in the chain of Spanish Missions in California. The mission was destroyed by earthquake on December 12, 1812; the present Mission La Purisima was then established several miles away.
California Registered Historical Landmark No. 928
Plaque placed by the State Department of Parks and Recreation in cooperation with the La Purisima Parlor No. 327, Native Daughters of the Golden West.
September 26, 1979

The original Site of Mission de la Purisima is also National Register listing #78000775.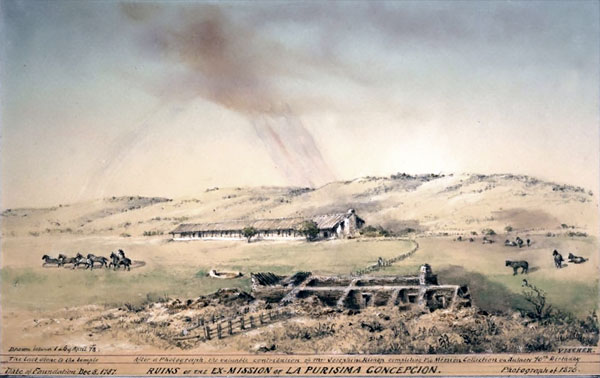 Ruins of the Ex-Mission of La Purisima Concepcion
An 1878 drawing based on an 1876 photograph
Courtesy UC Berkeley, Bancroft Library
(Click Image to Zoom)