California Historical Landmark 886
Carolands
565 Remillard Drive
Hillsborough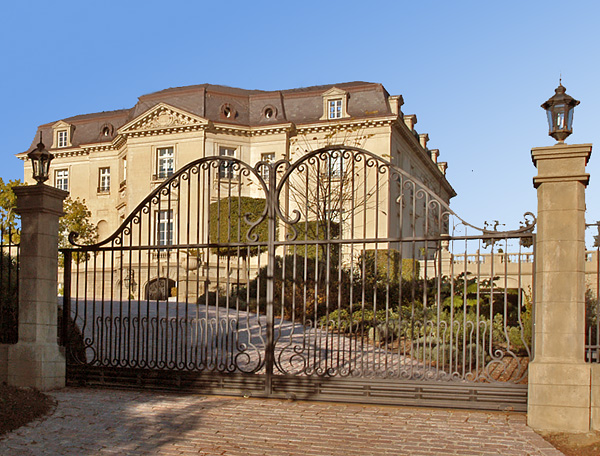 29 November 2004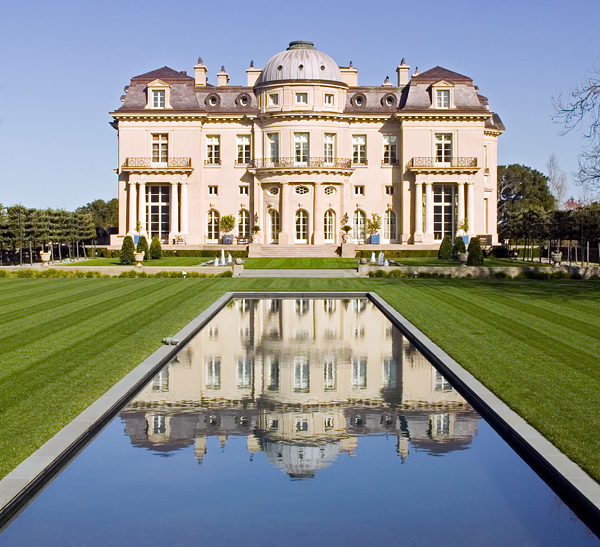 9 January 2006
Photograph by Gary Weimberg Courtesy of Wikipedia
(Click Photos to Enlarge)
Carolands
Harriet Pullman Carolan, heiress to the Pullman railroad car company fortune, constructed this lavish mini-palace in 1915-16, the focal point of a fully landscaped 500-acre estate. Willis Polk supervised construction of the American Renaissance-design residence, which is an adaptation of Vaux le Vicomte, also prototype for the Palace of Versailles. In the early 1950s, Countess Lillian Remillard Dandini acquired the chateau and the six remaining acres of land.
Citation from California Office of Historic Preservation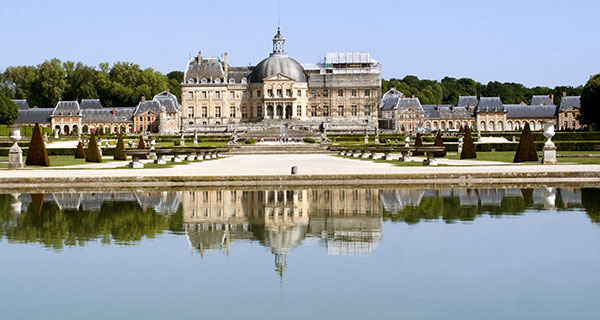 Château de Vaux-le-Vicomte Near Melun, France
Built 1658-1661
Photographed 3 May 2007
(Click Photo to Zoom)
Because Carolands is closed to the public, we were unable to view the Bear Flag plaque or the building or the grounds.
To compensate, we visited Château de Vaux-le-Vicomte which is located 55 kilometers southeast of Paris in the Seine-et-Marne département.
The residence was designed by architect Louis Le Vau for Nicolas Fouquet who held the titles Marquis de Belle Île and Viscount de Melun et Vaux and the position of Superintendent of Finances for Louis XIV.
Château de Vaux-le-Vicomte inspired not only Carolands but also Versailles.
However, Fouquet had flown too close to the sun, and Louis was not pleased.
Fouquet was arrested and imprisoned for life. His wife was exiled. Vaux-le-Vicomte was sequestered.
But all that is a story for another day.

Carolands is also National Register Listing #75000478.