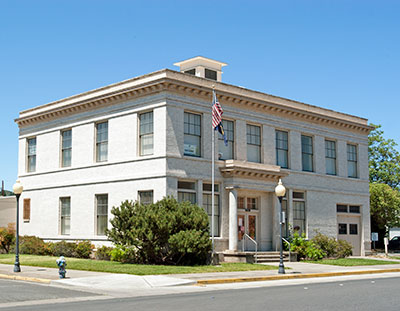 9 July 2007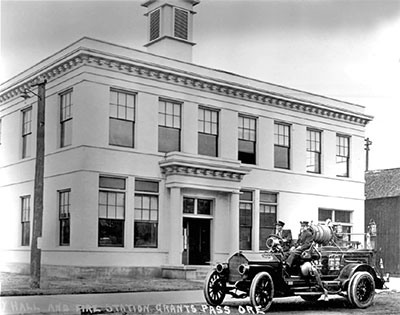 1916 Photograph from NRHP Nomination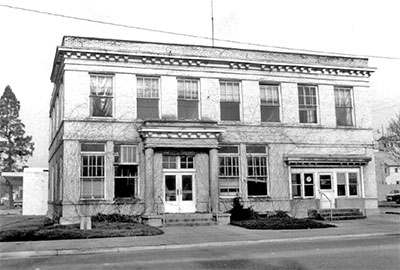 1984 Photograph from NRHP Nomination
(Click Photos to Zoom)
National Register #84003017
Grants Pass City Hall and Fire Station
4th and H Streets
Grants Pass
Built 1912
The Grants Pass City Hall and Fire House, designed in a simple American Renaissance style by architect W. F. Bowen of Ashland, was constructed in 1912.
In 1950, the City added a new fire station to the rear of the building. At this time the Water Department took over the fire engine garage on the northeast corner.
The City moved out of the building in 1976 when the City built a new City Hall at 6th and A Streets.
The Fire Department moved out of the fire station in 1983.
Adapted from the NRHP nomination submitted in 1984.