Nevada Historical Landmark 262
Dayton Schoolhouse - 1865
135 Shady Lane
Dayton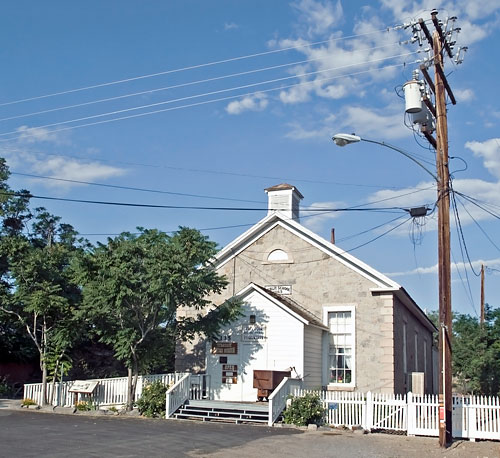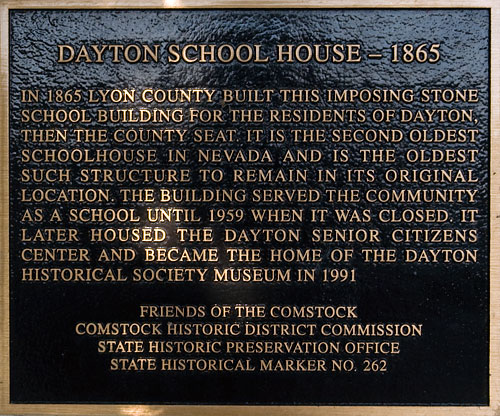 Three Commemorative Markers Stand on Highway 50 at Dayton Valley Road:
Chinatown
, Dayton and
The Pony Express
15 July 2008
(Click Photos to Zoom)
Dayton Schoolhouse - 1865
In 1865 Lyon County built this imposing stone school building for the residents of Dayton, then the county seat. It is the second oldest schoolhouse in Nevada and is the oldest such structure to remain in its original location. The building served the community as a school until 1959 when it was closed. It later housed the Dayton Senior Citizens Center and became the home of the Dayton Historical Society Museum in 1991.
Friends of the Comstock
Comstock Historic District Commission
State Historic Preservation Office
State Historical Marker No. 262

A placard mounted on the fence reads: This 119 year old fence was purchased from Will and Bertha Scott by the Dayton 4-H members and donated to the Dayton Senior Center when it was located at this site.