Nevada Historical Marker 26
Forty Mile Desert
I-80 Exit 83 Rest Area at US 95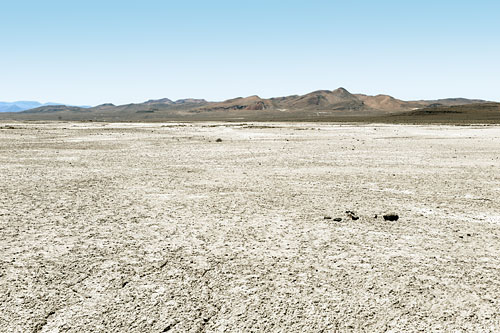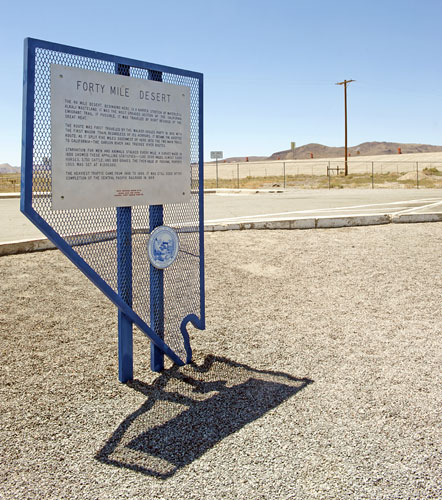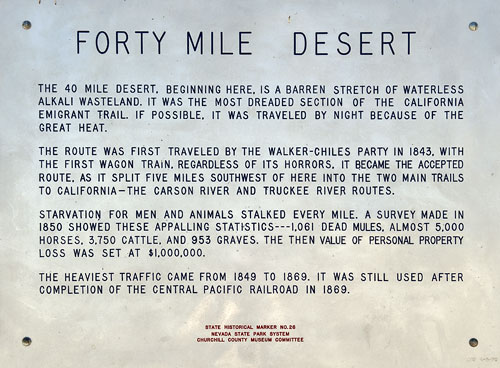 13 July 2010
(Click Photo to Zoom)
Forty Mile Desert
The 40 Mile Desert, beginning here, is a barren stretch of waterless alkali wasteland. It was the most dreaded section of the California Emigrant Trail. If possible, it was traveled by night because of the great heat.
The route was first traveled by the Walker-Chiles party in 1843, with the first wagon train. Regardless of its horrors, it became the accepted route, as it split five miles southwest of here into the two main trails to California - the Carson River and the Truckee River Routes.
Starvation for men and animals stalked every mile. A survey made in 1850 showed these appalling statistics --- 1,061 dead mules, almost 5,000 horses, 3,750 cattle and 953 graves. The then value of personal property lost was set at $1,000,000.
The heaviest traffic came from 1849 to 1869. It was still used after completion of the Central Pacific Railroad in 1869.
State Historical Marker No. 26
Nevada State Park System
Churchill County Museum Committee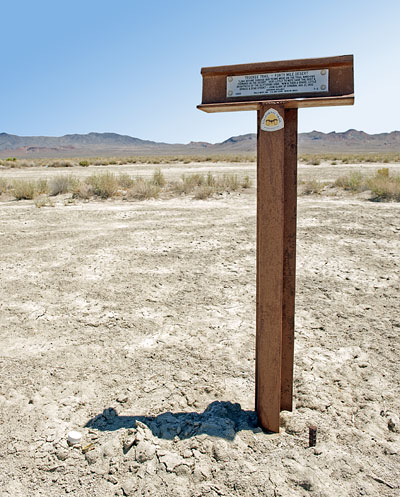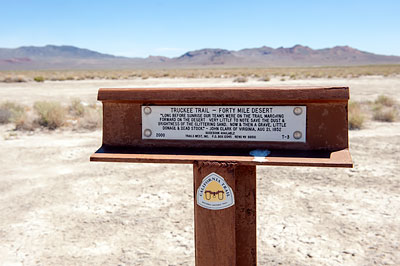 Truckee Trail - Forty Mile Desert
"Long before sunrise our teams were on the trail marching forward on the desert. Very little to note save the dust & brightness of the glittering sand. Now & then a grave' little donage & dead stock." - John Clark of Virginia, Aug 21, 1852

All Photos 5 August 2010
(Click Photos to Zoom)
Truckee Trail Marker T-3
This trail marker is located .7 miles south of the rest area where the Truckee Branch of the California Emigrant Trail crosses US 95.
Trails West, Inc. of Reno, Nevada, has erected seventy markers along the Truckee Trail from Humboldt Bar in the Forty Mile Desert a few miles east of this marker to Johnson's Ranch near Wheatland in the agricultural Central Valley of California.
The markers are fabricated from steel railroad rails. Most markers include a quote from an emigrant diary inscribed on a metal plate.
In addition to marking the Truckee Trail, Trails West has installed six hundred markers along two thousand miles of emigrant trails stretching from southern Idaho, across Nevada, and into California and Oregon.
Trails West publishes excellent guides to the trails.