California Historical Landmark 628
Alpha Hydraulic Diggings
State Route 20 at Alpha Omega Rest Stop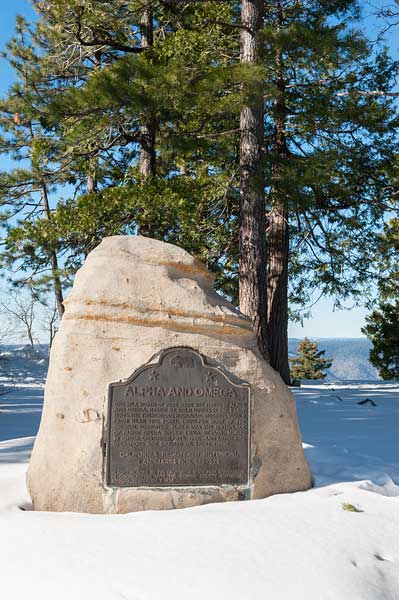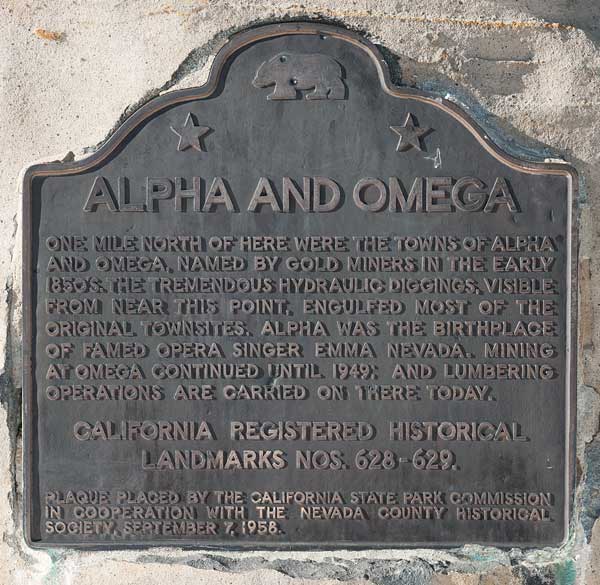 11 December 2013
(Click Photos to Zoom)
Alpha and Omega
One mile north of here were the towns of Alpha and Omega, named by gold miners in the early 1850s. The tremendous hydraulic diggings, visible from near this point, engulfed most of the original townsites. Alpha was the birthplace of famed opera singer Emma Nevada. Mining at Omega continued until 1949; and lumbering operations are carried on there today.
California Registered Historical Landmarks Nos. 628-629.
Plaque placed by the California State Park Commission in cooperation with the Nevada County Historical Society, September 7, 1958.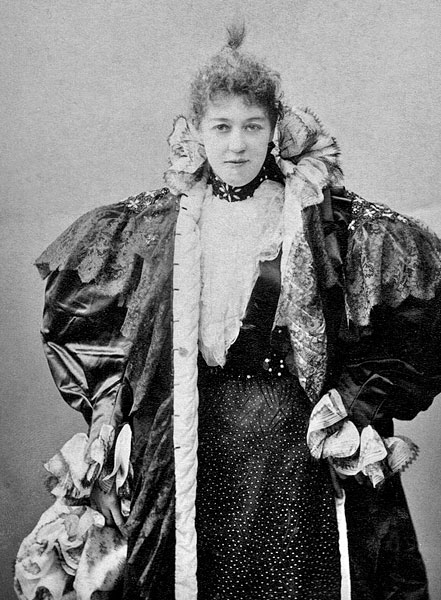 Emma Nevada (née Wixom) (7 February 1859 - 20 June 1940) was an American coloratura soprano known for her performances in operas by Vincenzo Bellini, Gaetano Donizetti, Ambroise Thomas, Charles Gounod, and Léo Delibes.
Born in Alpha, she spent her early childhood in nearby Nevada City (from which she took her stage name) before the family moved to Austin, Nevada, where a new silver mine had opened.
Madame Nevada studied languages and music at Mills college before moving to Vienna, Austria, to study singing. In 1880, she made her stage debut at Her Majesty's Theatre in London as Amina in La sonnambula. She remained in Europe performing at La Scala, the Opéra-Comique and other leading opera houses and concert halls until her retirement in 1910.
Emma Nevada was considered one of the finest coloratura sopranos of the late 19th and early 20th centuries. Her most famous roles were Amina in La sonnambula, and the title roles in Lakmé, Mignon, Mireille, and Lucia di Lammermoor.
Source: Wikipedia

See California Landmark 629, Omega Hydraulic Diggings, for more photographs.