California Historical Landmark 561
Schramsberg Vineyard
Schramsberg Road Off State Route 29
South of Calistoga
Built 1862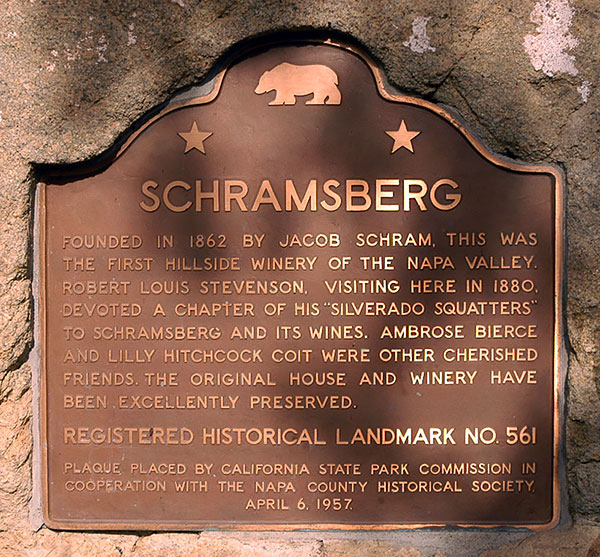 14 November 2004
(Click Photos to Zoom)
Schramsberg
Founded in 1862 by Jacob Schram, this was the first hillside winery of the Napa Valley. Robert Louis Stevenson, visiting here in 1880, devoted a chapter of his 'Silverado Squatters' to Schramsberg and its wines. Ambrose Bierce and Lilly Hitchcock Coit were other cherished friends. The original house and winery have been excellently preserved.
Registered Historical Landmark No. 561
Plaque placed by California State Park Commission in cooperation with the Napa County Historical Society
April 6, 1957

Schramsberg Vineyard is also National Register Listing #98001251.