California Historical Landmark 546
Applegate-Lassen Emigrant Trail
County Road 9
Fandango Pass in the Warner Mountains
Established 1846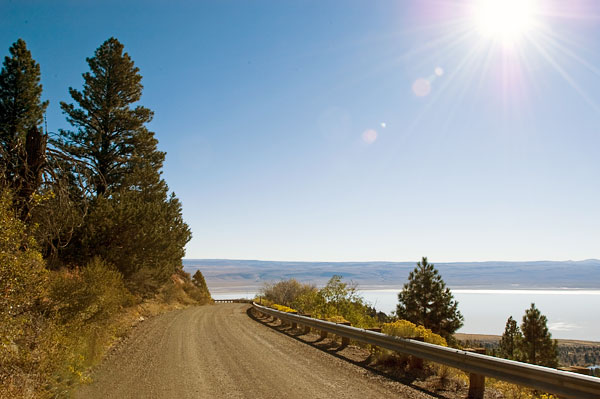 Fandango pass looking east across Upper Lake to the state of Nevada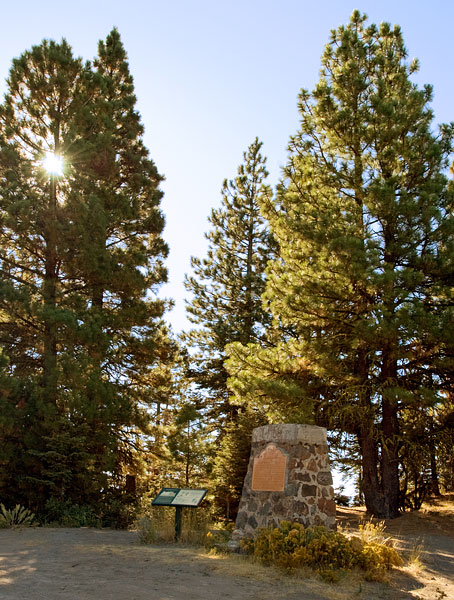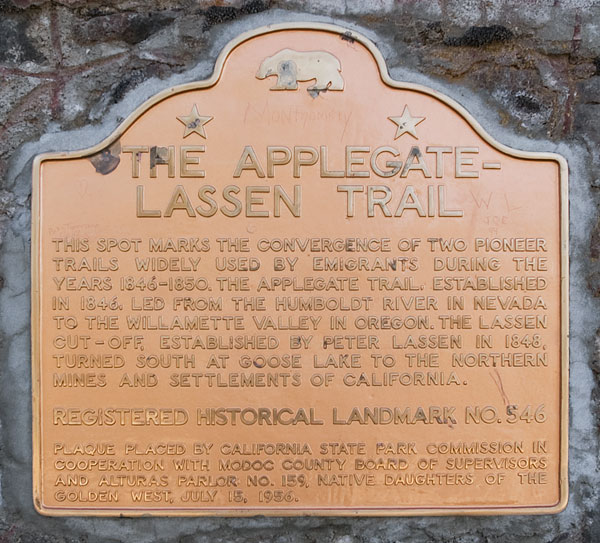 All Photos 23 September 2006
(Click Photos to Zoom)
Applegate-Lassen Trail
This spot marks the convergence of two pioneer trails widely used by emigrants during the years 1846-1850. The Applegate Trail, established in 1846, led from the Humboldt River in Nevada to the Willamette Valley in Oregon. The Lassen Cut-Off, established by Peter Lassen in 1848, turned south at Goose Lake to the northern mines and settlements of California.
Registered Historical Landmark No. 546
Plaque placed by California State Park Commission in cooperation with Modoc County Board of Supervisors and Alturus Parlor No. 159 Native Daughters of the Golden West, July 15, 1956.

From an interpretative exhibit at the site:
Beginning in 1846 travelers on the Applegate Trail bound for Oregon crossed the Warner Mountains through this pass. This pass was also trekked by the "forty-niners" during the California gold rush on a route pioneered by Peter Lassen in 1848. Early travelers believed (incorrectly) that this ridge was part of the Sierra Nevada Range and thought that, once crossed, the trip was almost over. Cresting these mountains was cause for celebration - including a popular 19th century dance called the Fandango.