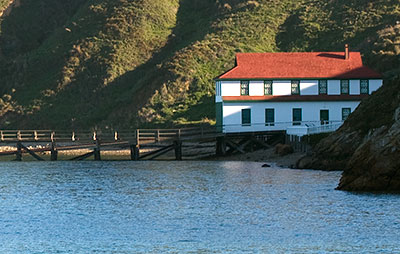 Boathouse and Quarters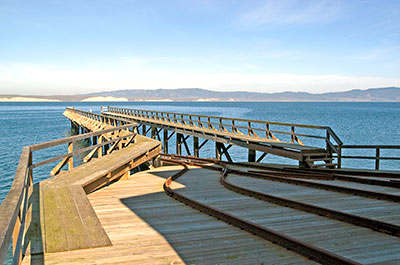 Launching Tracks
National Register #85002756
Point Reyes Lifeboat Station
Point Reyes
Lives of Sacrifice and Service are Honored Here
Since 1889, the United States Life-Saving Service and Coast Guard Crew have risked their lives to save shipwreck victims at Point Reyes. Brave crews of highly trained men struggled in some of the worst conditions in North America, sacrificing comfort, family and even their lives to help others. Equipped with tools and technology designed for gentler conditions, the Life-Saving Service and Coast Guard crews saw much frustration, misfortune and tragedy. They performed heroic rescues and may be remembered best by the motto, "You have to go out, but you don't have to come back...."
From an educational exhibit at the site.
The Point Reyes Lifeboat Rescue Station Historic District is comprised of 130 acres containing six buildings and three structures of historic significance.