California Landmark 1001
Wassama Roundhouse Historical Marker
Intersection of State Route 49 and Round House Road
Awahnee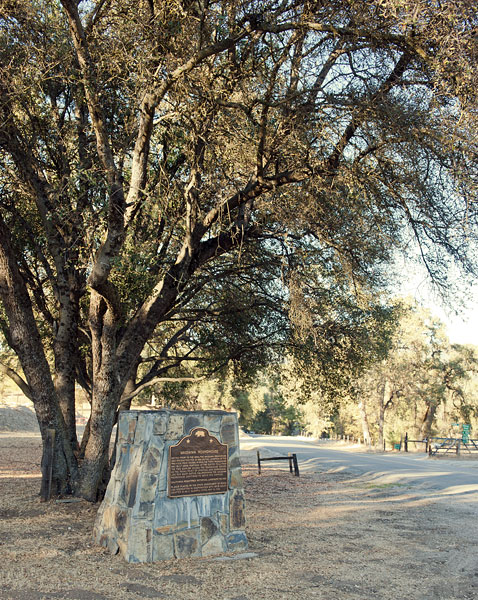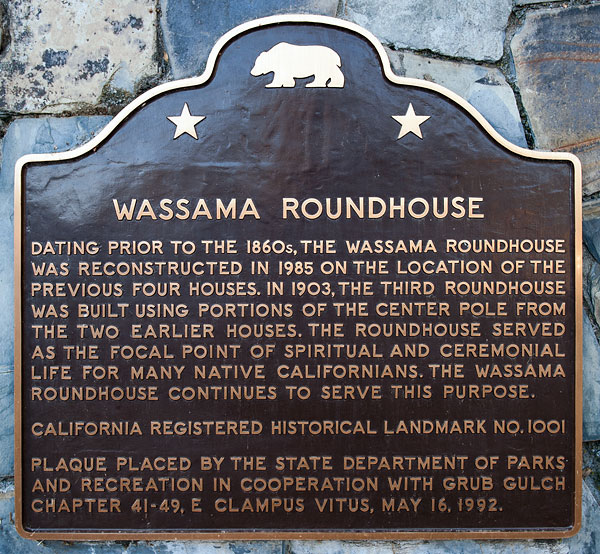 28 October 2012
(Click Photos to Zoom)
Wassama Roundhouse
Dating prior to the 1860s, the Wassama Roundhouse was reconstructed in 1985 on the location of the previous four houses. In 1903, the third roundhouse was built using portions of the center pole from the two earlier houses. The roundhouse served as the focal point of spiritual and ceremonial life for many Native Californians. The Wassama Roundhouse continues to serve this purpose.
California Registered Historical Landmark No. 1001
Plaque placed by the State Department of Parks and Recreation in cooperation with the Grub Gulch Chapter 41-49, E Clampus Vitus. May 16, 1992.

The roundhouse is located in Wassama Roundhouse State Historical Park less than half a mile from this marker.