California Historical Landmark 428
Sulphur Bank Mine Site
State Highway 20 and Sulphur Bank Road
Clearlake Oaks
In Operation 1865-1957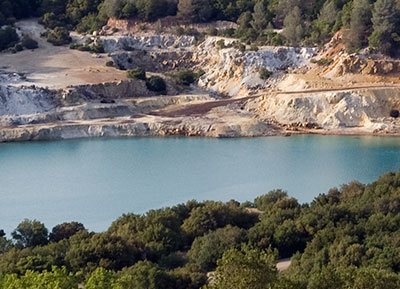 20 April 2009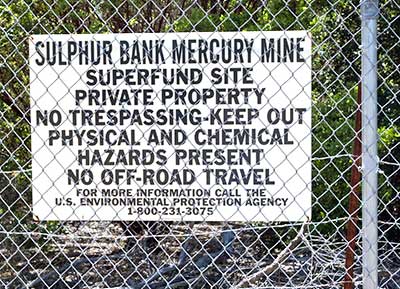 22 May 2005
(Click Photos to Zoom)
Sulphur Bank Mine Site
This sulphur mine also became one of the most noted quicksilver producers in the world. First worked for sulphur in 1865, in four years it produced a total of 2,000,000 pounds - reopened and developed for quicksilver in 1873, it is credited with total output of 92,400 flasks, and was an important producer in World Wars I and II.
Citation from California Office of Historic Preservation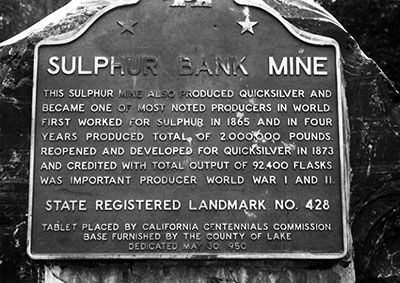 1957 Photograph
Center for Sacramento History
Frank Christy Collection, 1998/722/3712
(Click Photo to Zoom)
Sulphur Bank Mine closed in 1957 and is now a superfund site.
We could not locate the commemorative plaque, but we did obtain a photograph from the Center for Sacramento History which shows that the plaque was dedicated in 1950 and was still in place in 1957.
One generation's cause for celebration is too often the next generation's source of regret.