California Historical Landmark 826
Old Stovepipe Wells
Stovepipe Wells Road
Death Valley National Park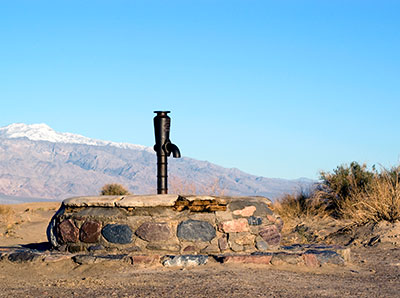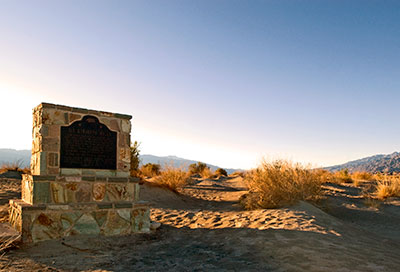 19 February 2007
(Click Photos to Zoom)
Old Stovepipe Wells
This waterhole, only one in the sand dune area of Death Valley, was at the junction of two Indian trails. During the bonanza days of Rhyolite and Skidoo it was the only known water source on the cross-valley road. When sand obscured the spot, a length of stovepipe was inserted as a marker, hence its unique name.
State Registered Landmark No. 726 [sic]
Plaque Place by the State Department of Parks and Recreation in cooperation with the National Park Service and the Death Valley 49ers Inc.
November 10, 1968

This historical marker appears to have an unusual typographical error, carved in stone, so to speak.
According to the book, California Historical Landmarks, published by the California Office of Historic Preservation (OHP) in 1966, and according to the OHP website, Old Stovepipe Wells is California Historic Landmark 826, not 726.
Landmark 726 is the Sebastian Store in San Luis Obispo County.