California Historical Landmark 230
Owensville
State Route 6 and Silver Canyon Road
Bishop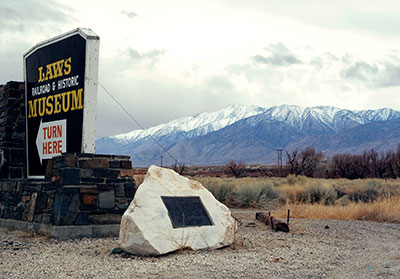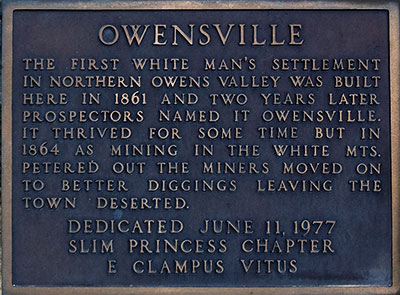 17 February 2007
(Click Photos to Zoom)
Owensville
The first white man's settlement northern Owens Valley was built here in 1861 and two years later prospectors named it Owensville. It thrived for some time but in 1864 as mining in the White Mts. petered out the miners moved on to better diggings leaving the town deserted.
Dedicated June 11, 1977
Slim Princess Chapter
E Clampus Vitus

The nearby
Laws Railroad & Historic Museum
is one of my favorite historic sites in California.