California Historical Landmark 274
Carson Hill
4795 SR 49
Carson Hill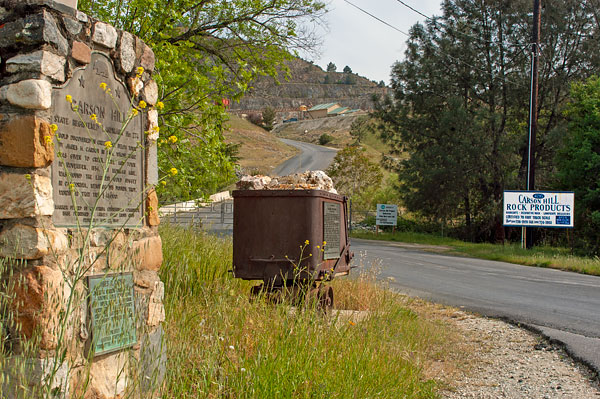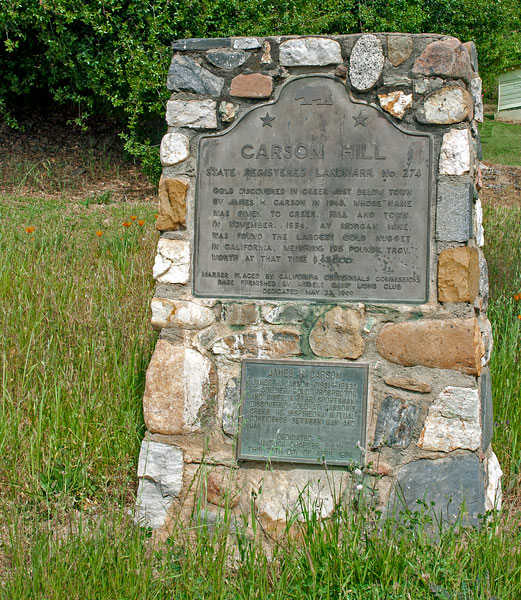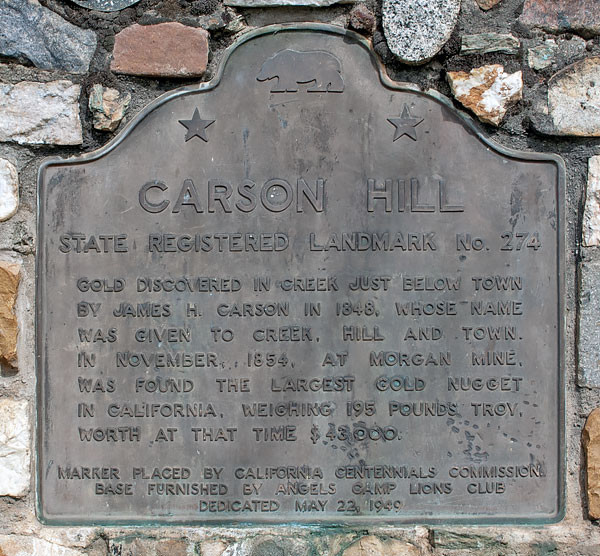 18 April 2008
(Click Photos to Zoom)
Carson Hill
State Registered Landmark No. 274
Gold discovered in creek just below town by James H. Carson in 1848, whose name was given to creek, hill, and town. In November, 1854, at Morgan Mine, was found the largest gold nugget in California, weighing 195 pounds troy, worth at that time $43,000.
Marker placed by California Centennials Commission.
Base furnished by Angels Camp Lions Club
Dedicated May 23, 1949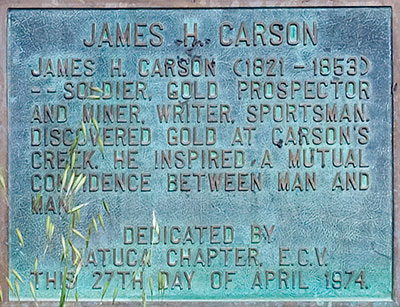 18 April 2008
(Click Photo to Zoom)
James H. Carson
James H. Carson (1821 - 1853) -- soldier, gold prospector and miner, writer, sportsman. Discovered gold at Carson's Creek. He inspired a mutual confidence between man and man.
Dedicated by Matuca Chapter E.C.V.
This 27th day of April 1974.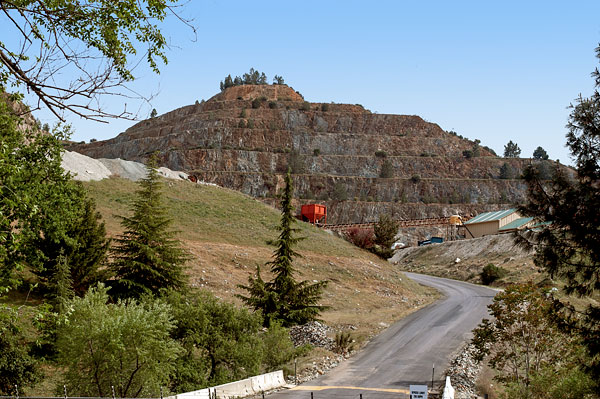 Carson Hill Mine
18 April 2008
(Click Photo to Zoom)