Historic Sites and Points of Interest in Arizona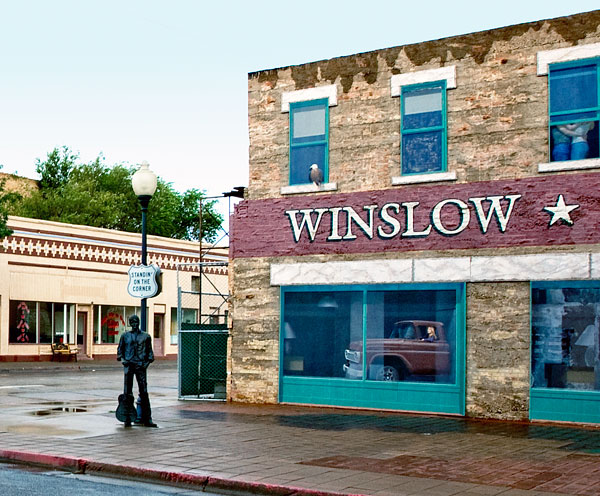 Well I'm a standing on a corner in Winslow, Arizona
and such a fine sight to see,
It's a girl, my Lord, in a flatbed Ford
slowin' down to take a look at me.
5 August 2007
NoeHill Travels in Arizona
contains photographs of historic sites, particularly those listed on the National Register of Historic Places, and other points of interest in Arizona. Following the convention of the National Register, we have grouped the photographs by county.
Select a county from the following list or from a map of Arizona: