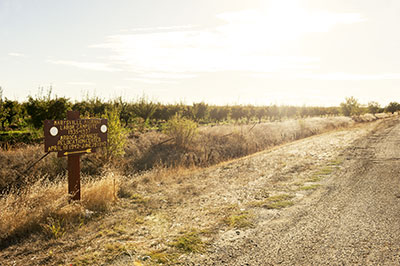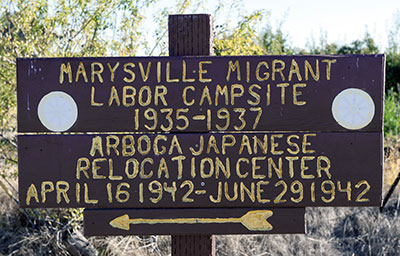 22 September 2013
(Click Photos to Zoom)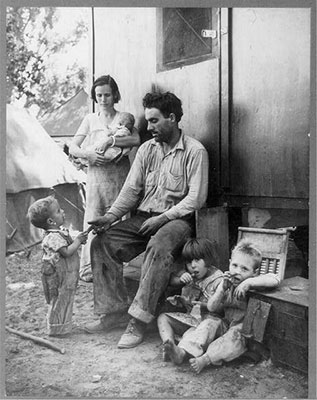 Texas tenant farmer in Marysville migrant
camp during the peach season.
1927 made seven thousand dollars in cotton.
1928 broke even.
1929 went in the hole.
1930 still deeper.
1931 lost everything.
1932 hit the road.
1935 fruit tramp in California
Photographed by Dorothea Lange
September 1935
Source: Library of Congress
Marysville Migrant Labor Campsite
Feather River Boulevard and Broadway Street
Olivehurst
The marker also commmeorates the Arboga Japanese Relocation Center, a temporary detention camp for Japanese Americans in 1942.

In 1935 the newly created Resettlement Administration began constructing the first of twenty-five migratory farm labor camps intended to provide immediate assistance to the so called "Okies," the dispossessed rural southwesterners fleeing from the dual crises of the Dust Bowl and the Great Depression.
These federally built and operated camps carried President Franklin D. Roosevelt's New Deal relief program to destitute migrants seeking employment as farm laborers in the valleys of California. The migratory labor camp in Marysville, the first of the camps to be completed, began operation on October 12, 1935, marking the beginning of a great experiment on the part of the federal government regarding the rehabilitation of American citizens who roamed California searching for any type of employment.
Source: A Thesis by Luke Widener, Summer 2013, California State University, Chico