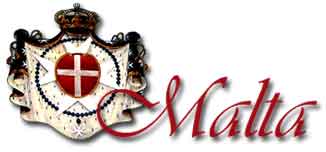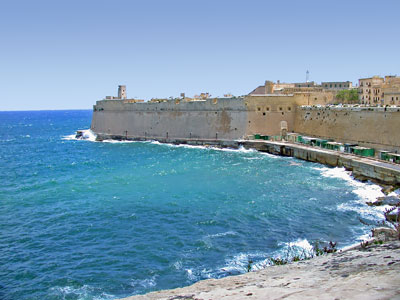 Valleta
Why vacation in Malta? Well, why not?, we asked ourselves when an offer from
Windstar Cruises
appeared in our email. The price was too good to pass up and since we had been considering a future Adriatic cruise anyway, we decided to grab this one and see what Malta was all about. Our knowledge of it was limited, but a little research made it intriguing. There's a lot of history in the little island of Malta.
Because of Malta's strategic location and great harbors, control of this "crossroads of the Mediterranean" has meant control of shipping between East and West. The list of conquerors is long: Phoenicians, Carthaginians, Romans, Byzantines, Normans, Sicilians, Castilians, the Order of Saint John (the Knights of Malta), the French, the British. The Apostle Paul, Napoleon, Admiral Nelson, Churchill, and FDR made historic appearances. The islanders held off the Turks against overwhelming odds during the Great Siege of 1565; and later endured five months of non-stop bombing during World War II. Life has not always been as peaceful as it is today.
Before dawn, the Wind Surf slipped into its berth in the Grand Harbor at Valletta, the capital of Malta. Following a quick breakfast, we disembarked, went through customs and hopped onto a tour bus. We had signed up for a morning tour, to fill the time until we could check into our hotel.
Our first destination was the Palazzo Parisio, in the village of Naxxar, near the center of the island. In 1898, a wealthy marquis purchased the building and began a great restoration project. The palazzo became a showcase of exceptional workmanship, combining the skills of local craftsmen and imported Italian artists and architects. The marquis died in 1906, leaving a six-year-old heir. Upon his marriage, the young marquis left the palazzo and moved to a newer home in Saint Julians. Today, the palazzo is open for tours and is very popular for weddings. In fact, as our tour progressed we were hurried through a huge ballroom so workers could set up for an afternoon ceremony and reception. Outside, the gardens are a combination of classic elegant formality and the scents and colors of the southern Mediterranean.
Palazzo Parisio

Another Ceiling
Click on a picture to enlarge it
We returned to Valletta and got off the bus at the old city gate. Buses and taxis are prohibited in the city, so we walked through the old town to the Casa Rocca Picola. This 16th century palazzo is privately owned today by the Baron of Budaq, ninth marquis of Piro. He lives in the palazzo with his family and personally gives tours. His wife conducted us around and the baron was right behind with the next group. We were shown the upper floors, six connected rooms but no corridors. Typical of its day, there was little privacy. This is obviously a lived-in home, but with many antiques, some going back over 400 years. An antique chair next to an overstuffed couch. Ancient volumes next to paperbacks. Walls and tables are covered with a mix of aged portraits of Grand Masters; 19th century paintings of priests, military men, and stately ladies; and framed photos of current and recent family members.
Our bus drove through busy streets northward to the St Julians area and our hotel on Dragonara Point, the Westin Dragonara. We weren't given the type of room we had reserved and when we pointed this out, we were told what we wanted would cost much more. But we showed them a copy of the hotel's email confirmation and they backed down. We got what had been promised. (We never travel without copies of our email reservation confirmations.) We were given a large room with a view of the Adriatic and the town of Sliema. After unpacking and relaxing a bit, we headed out to explore the neighborhood. Nearby Paceville is best known for its nightlife. Discos and clubs attract the young who swarm in like ants after dark from all over the island. But on Sunday afternoon, most shops are closed; and it was a little early for many of the restaurants. We had a late lunch/early dinner at an Irish pub, Huggins. As one would expect, it was a hearty but not spectacular meal. Back at the hotel we saw the Wind Surf sailing northward toward Venice.