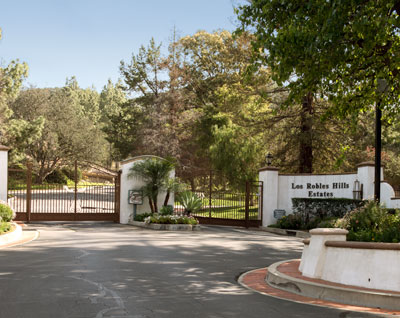 Because Case Study House 28 is in a gated enclave of twenty-six residences, we could not photograph it.
14 March 2017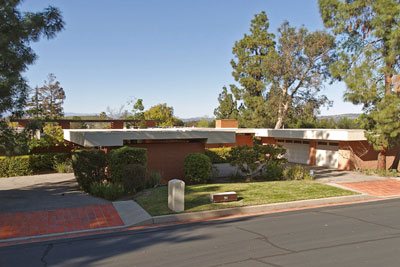 Photograph From
Wikipedia Commons
6 March 2015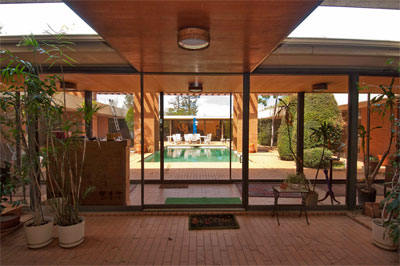 Photograph From NRHP Nomination
30 March 2011
(Click Photos to Zoom)
National Register #13000522
Case Study House No. 28
91 Inverness Road
Thousand Oaks
Built 1966
The Case Study Houses were experiments in American residential architecture sponsored by Arts & Architecture magazine, which commissioned major architects of the day, including Richard Neutra, Raphael Soriano, Craig Ellwood, Charles and Ray Eames, Pierre Koenig, Eero Saarinen, A. Quincy Jones, and Ralph Rapson to design and build inexpensive and efficient model homes for the United States residential housing boom caused by the end of World War II and the return of millions of soldiers.
The program ran intermittently from 1945 until 1966.
Source: Wikipedia

Case Study House No. 28 was the last single-family house built under the auspices of the Case Study House Program and among the largest. Although of steel frame construction, the house is sheathed in face brick tempered through the extensive use of glass walls. The property was designed by master architects Conrad Buff and Donald Hensman.
Source: Adapted from the NRHP nomination submitted in the year 2013.

The Arts & Architecture website has a number of black and white photographs of Case Study House No. 28.