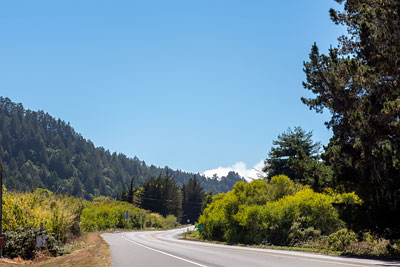 CA 116 Near Duncans Mills
30 August 2016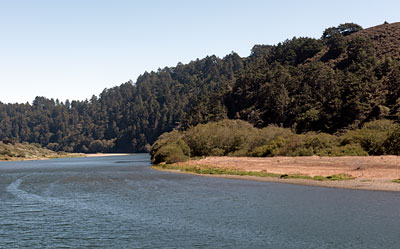 Russian River Near Duncans Mills
30 August 2016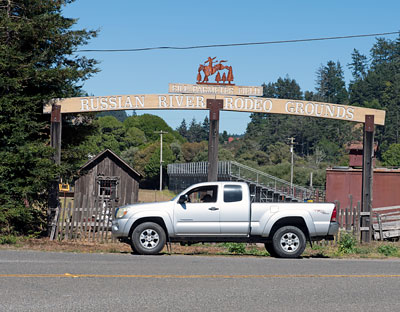 Each summer, Duncans Mills hosts a professional rodeo endorsed by the California Cowboys Professional Rodeo Association.
30 August 2016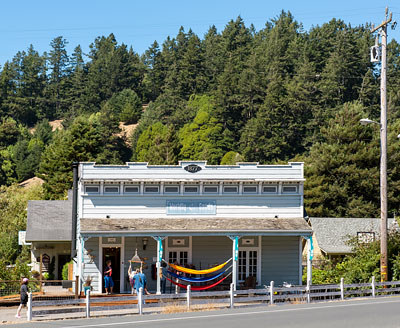 Commercial Building Constructed in 1877
30 August 2016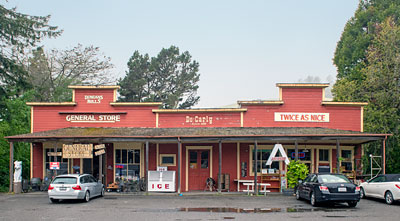 Duncans Mills General Store
6 May 2022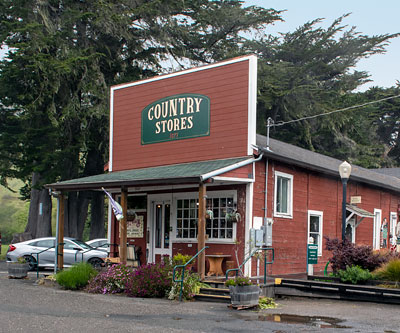 False Front Building Constructed in 1877
6 May 2022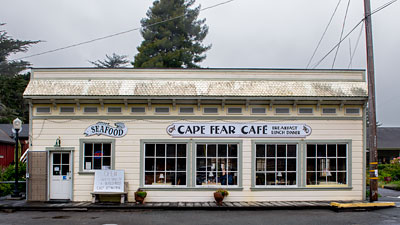 Cape Fear Cafe
6 May 2022
Having been partly raised on the North Carolina coast two hundred miles north of Cape Fear, I was curious about how this restaurant had acquired such an ominous name.
By happenstance, shortly before photographing the restaurant, I had watched both Cape Fear movies, the 1962 version starring Robert Mitchum and the 1991 version starring Robert De Niro as the psychopathic stalker Max Cady.
I sent an email to the restaurant but received no response.
Duncans Mills
CA 116 at Moscow Road
Founded c1870
Duncans Mills, located on the Russian River about four miles from the Pacific Ocean, was once part of the Rancho Muniz Mexican land grant. The town was named for two brothers, Samuel and Alexander Duncan, who established a lumber mill here in 1877. Until the 1890s, the brothers logged redwoods which were sent by boat to San Francisco to build its Victorians.
Duncans Mills had two hotels, a general store, a saloon, a meat market, a blacksmith, a livery stable, and a notion shop. Black Bart robbed a Wells Fargo stagecoach in 1877 and again in 1880. The narrow-gauge North Pacific Coast Railroad ran through Duncans Mills. Travelers rode the train to Duncans Mills to fish, picnic, and enjoy the Russian River.
After the railroad ceased operating in the 1930s, the town faded until 1976 when it was restored to celebrate the United States Bicentennial.
Today, Duncans Mills looks much as it did in the 19th century. It has an authentic North Pacific Coast Railroad Depot and several original cars from the old railroad line. A California State Park Sector Office is located in a building constructed to look like an original fixture of the town, but was actually part of the 1976 revitalization.