California Historical Landmark 692
Hood House
7501 Sonoma Highway
Santa Rosa
Built 1858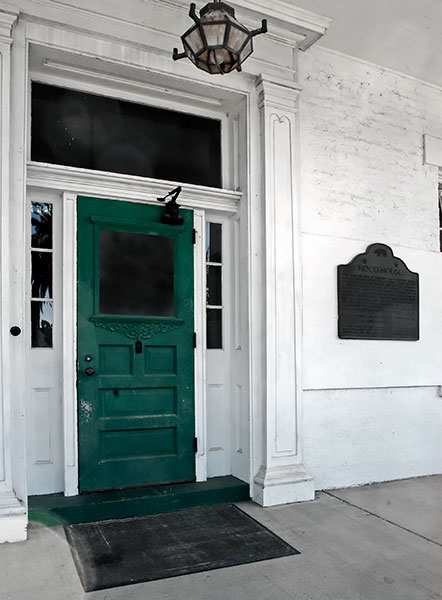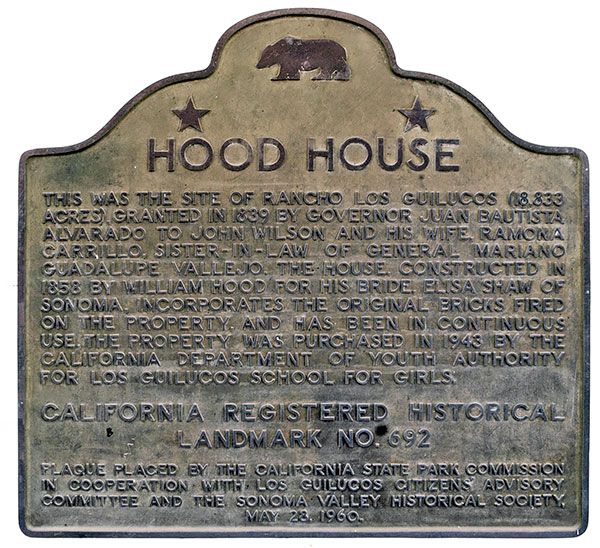 23 May 2005
(Click Photos to Zoom)
Hood House
This was the site of Rancho los Guilucos (18,833 acres), granted in 1839 by Governor Juan Bautista Alvarado to John Wilson and his wife, Ramona Carrillo, sister-in-law of General Mariano Guadalupe Vallejo. The house, constructed in 1858 by William Hood for his bride, Elsia Shaw of Sonoma, incorporates the original bricks fired on the property and has been in continuous use. The property was purchased in 1943 by the California Department of the Youth Authority for Los Guilucos School for Girls.
California Registered Historical Landmark No. 692
Plaque placed by the California State Park Commission in cooperation with Los Guilucos Citizens' Advisory Committee and the Sonoma Valley Historical Society.
May 28, 1960

The 8,100 square foot William Hood House, built with Native American labor, combines Colonial and Greek Revival architectural styles.
During the early 20th Century, Senator Thomas Kearns of Utah owned the house which he used as a summer residence. Presidents Grant, McKinley and Theodore Roosevelt visited the Senator here.
The Hood House is also NRHP listing 97001658.