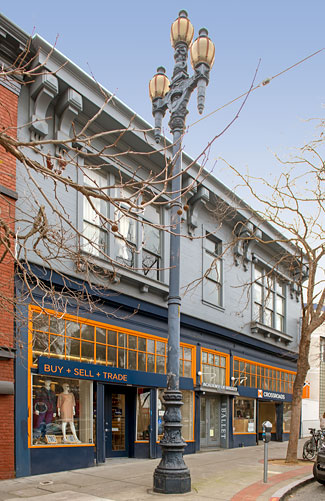 New Era Hall and
Path of Gold Streetlight
19 January 2020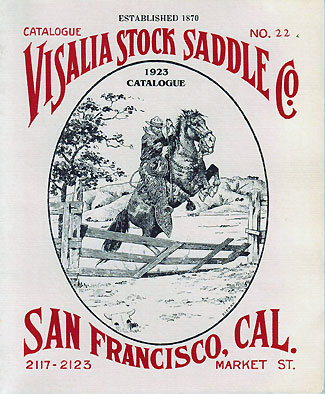 San Francisco Landmark #277
New Era Hall
Built 1906
2117-2123 Market Street
New Era Hall, designed by architect August Nordin as a commercial building and social hall, was completed seven months after the 1906 Earthquake and Fire. Nordin's design used the innovative Howe Truss to eliminate structural columns and create large, open assembly spaces while conserving building materials.
The building provided crucial meeting space for organizations displaced by the disaster, including Odd Fellows, Knights of Pythias, and Woodmen of the World. Of the seventy-two social halls which existed in San Francisco in 1907, New Era Hall is one of only nine to survive.
From 1911 until 1953, the pioneer Mexican-American business, Visalia Stock Saddle Company, manufactured high-end saddles here. Visalia Stock Saddle Company made notable contributions to the development of the western saddle. None of the Visalia's other manufacturing facilities are extant.
Source: Adapted from San Francisco Landmark Designation Application for New Era Hall, 19 April 2017

When we photographed the New Era Hall in January 2020, the former social hall was home to the Academy of Ballet.