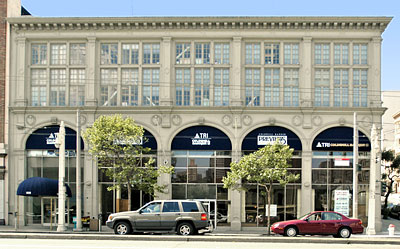 Paige Motor Car Company Building
27 March 2004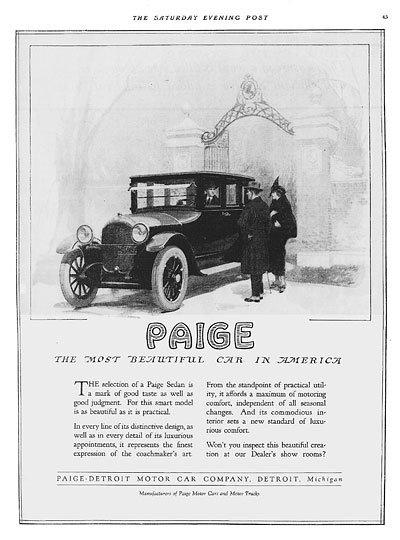 Paige 6-66 Sedan
Saturday Evening Post Magazine
, November 13, 1920
Courtesy
Bill Roberts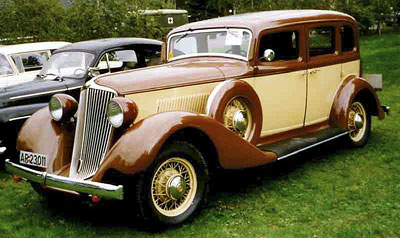 Graham Blue Streak
Courtesy
Lars-Göran Lindgren
(Click Photos to Zoom)
National Register #83001234
Paige Motor Car Company Building
1699 Van Ness Avenue At Sacramento
Built 1912, 1919
The Paige Motor Car Company Building, designed by Sylvain Schnaittacher, is a nearly intact automobile showroom, one of the half-dozen grandest buildings of San Francisco's Auto Row (see San Francisco Landmarks 152 and 153).
The original tenant, the Paige Motor Car Company of Detroit (1908-1927) was best known for its Daytona Speedster, a sporty six-cylinder with a pull-out third seat over the right running board.
The Graham brothers bought the Paige concern and produced Graham-Paige cars (1927-1931) and then Grahams (1931-1941), including the 1932 Blue Streak immortalized as a children's Tootsie Toy.
A series of automobile dealerships followed: Howard Buick Company, Borgward, Van Ness Dodge, British Motors, California Porsche Audi.
After eighty years, the last automobile dealer was replaced by a real estate firm.
Adapted from the NRHP Nomination Form