California Historical Landmark 462
Site of First Jewish Religious Services in San Francisco
735 Montgomery Street
1849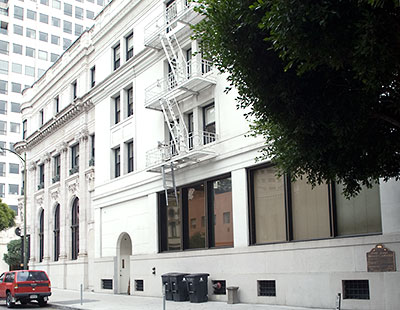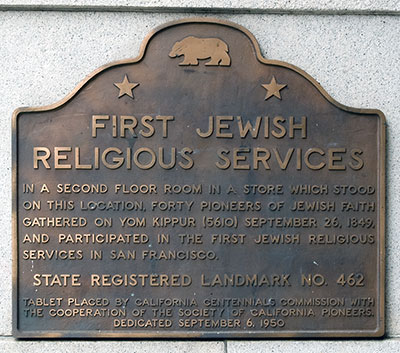 25 August 2007
(Click Photo to Zoom)
First Jewish Religious Services
In a second floor room in a store which stood on this location, forty pioneers of Jewish faith gathered on Yom Kippur (5610) September 26, 1849, and participated in the first Jewish religious services in San Francisco.
State Registered Landmark No. 462
Tablet placed by California Centennials Commission with the cooperation of the Society of California Pioneers
Dedicated September 6, 1950

The site is located in the
Jackson Square Historic District
.
The plaque is mounted on the wall of a building adjacent to San Francisco Landmark 52, A. P. Giannini's Fugazi Bank Building later known as the original Transamerica Building.
When we photographed the two buildings, they were occupied by the Church of Scientology of San Francisco.