California Historical Landmark 818
First Military Flying School In America
200 Block of Ocean Boulevard
Coronado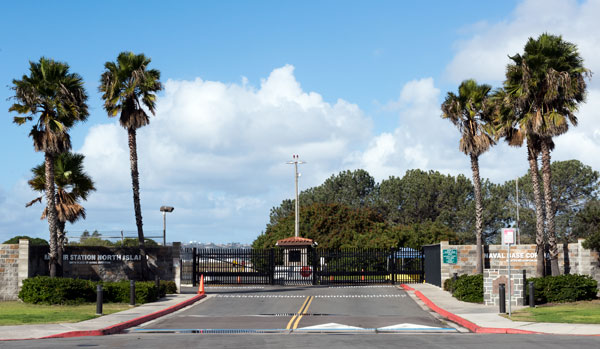 24 December 2016
(Click Photos to Zoom)
Site of First Military Flying School In America
(U.S. Naval Air Station, North Island)
The flat lands beyond have been a part of aviation history since Glenn Curtiss founded the first military flying school in America here on January 17, 1911. The Army operated Rockwell Field until January 31, 1939. The Navy commissioned the present air station on November 8, 1917.
California Registered Historical Landmark No. 818
Plaque placed by the State Department of Parks and Recreation in cooperation with the City of Coronado.
November 8, 1967.

The actual site of the flying school is located on Naval Air Station North Island and is not accessible to the public.