California Historical Landmark 523
San Diego Barracks
738 West Harbor Drive
San Diego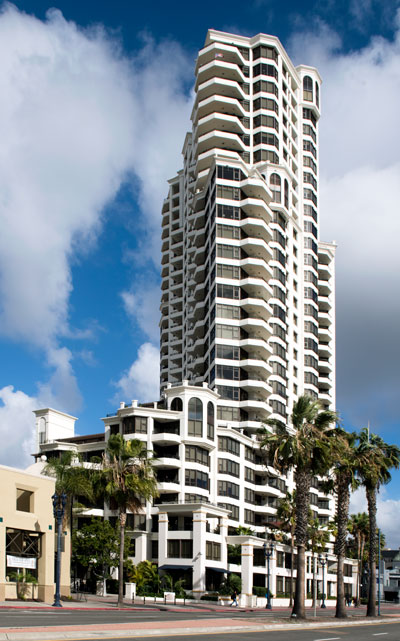 The marker is located at the corner of West Harbor Drive
and California Street in front of Park Place,
a condominium highrise building.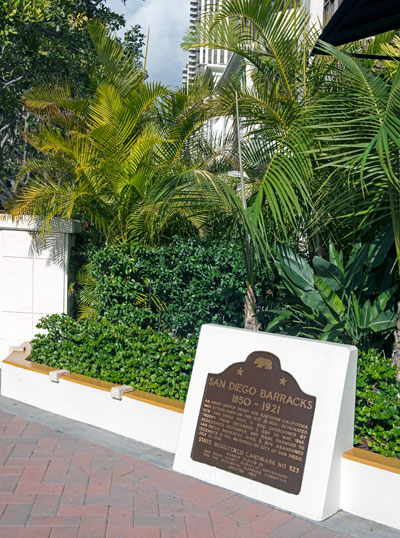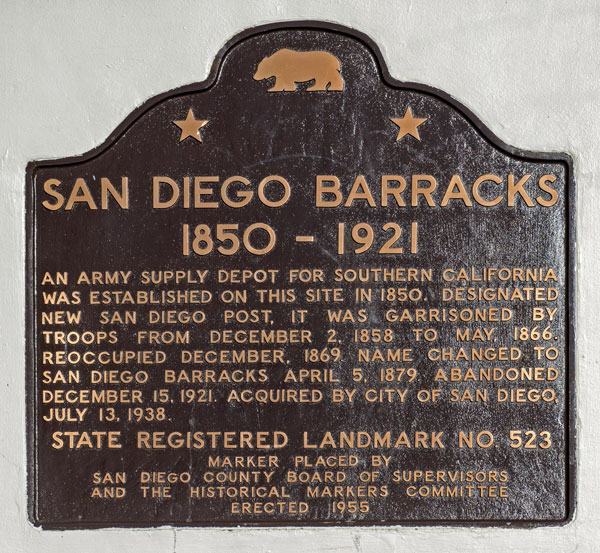 24 December 2016
(Click Photos to Zoom)
San Diego Barracks
1850 - 1921
An Army supply depot for southern California was established on this site in 1850. Designated New San Diego Post, it was garrisoned by troops from December 2, 1858 to May, 1866. Reoccupied December, 1869. Name changed to San Diego Barracks April 5, 1879. Abandoned December 15, 1921. Acquired by city of San Diego July 13, 1938.
State Registered Historical Landmark No. 523
Marker placed by San Diego County Board of Supervisors and the Historical Markers Committee
Erected 1955