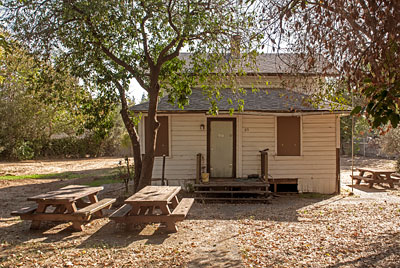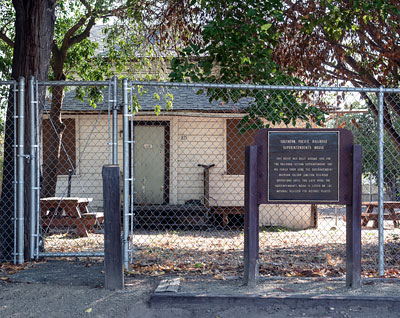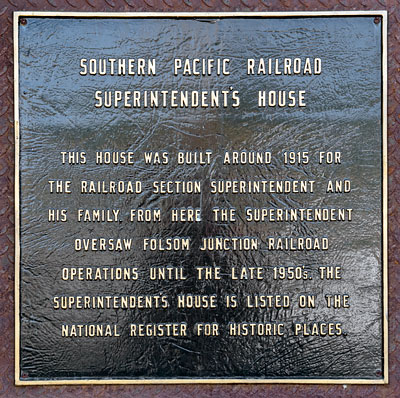 Southern Pacific Railroad Superintendent's House
This house was built around 1915 for the railroad section superintendent and his family. From here the superintendent oversaw Folsom Junction railroad operations until the late 1950's. The superintendent's house is listed on the National Register of Historic Places.
17 October 2022
(Click Photo to Enlarge)
National Register #08000501
Southern Pacific Superintendent's House
815 Oakdale Street
Folsom
Built 1915
This building is an example of company housing that Southern Pacific Railroad (SPRR) built for section superintendents, an important and well-respected position in railroad hierarchy. Section superintendents oversaw maintenance of a specified length of rail line.
During the first half of the 20th century, railroad companies often provided employee housing. Crews lived in bunk houses, sometime made from converted boxcars. Section superintendents were provided houses which were usually large enough to accommodate the superintendent and his family comfortably.
The section superintendent housed at Folsom Junction was responsible for overseeing the maintenance of the SPRR grade between Nimbus in Sacramento County and Shingle Springs in El Dorado County, about fifteen miles of track. SPRR housed section crews and superintendents at this location into the 1950s when railroad companies began to phase out company housing.
The building was leased to a series of non-railroad related tenants until 2002. In 2003, Union Pacific Railroad Co. (UPRR and SPRR merged in 2002) sold the Folsom Junction parcel to the City of Folsom.
Source: Based on the NRHP nomination.