California Historical Landmark 231
Elizabethtown
40950 Purdy Lane
Quincy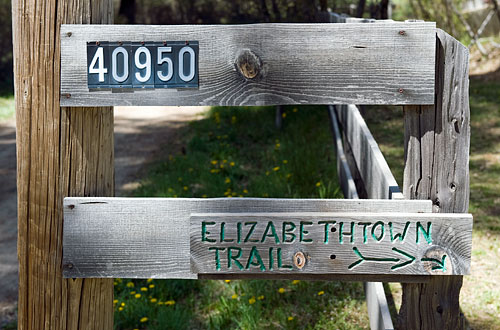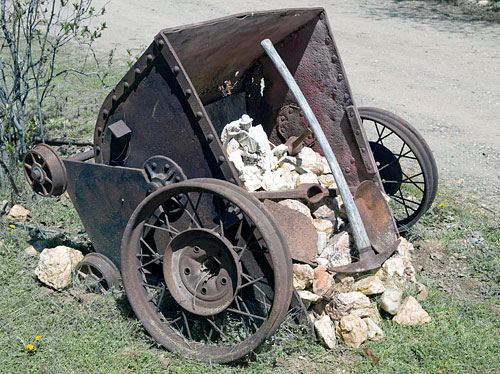 2 May 2010
(Click Photos To Zoom)

We did not make it all the way to Elizabethtown. Part way there, we found an ore cart with pick axe near a dirt road, but the road was marked private, and a sign pointing to Elizabethtown seemed to be pointing to a residential yard. As with all rural historic sites, the location was guarded by barking dogs. Afraid of trespassing - or being devoured - we turned back.
We just learned from the Spring 2008 edition of las Palmas, published by the Plumas County Museum Association, that the historical marker is indeed near this cul-de-sac. We shall return to photograph it.

Elizabethtown
Tate's Ravine was named in the spring of 1852, when Alex and Frank Tate discovered gold there. Lewis Stark and his family came across the plains to settle here in September 1852. A very rich mine was opened up and the place grew in population. Soon the miners wanted a new name for the settlement, so they called it Elizabethtown in honor of Stark's daughter, the village's only unmarried woman.
Citation from California Office of Historic Preservation