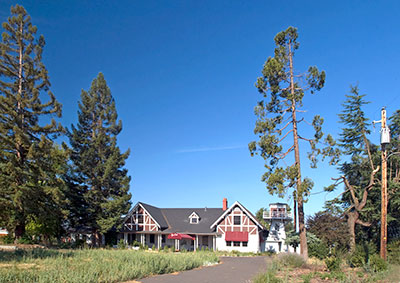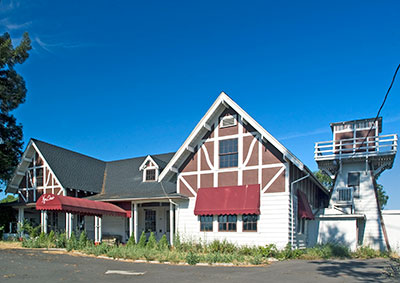 NoeHill contributed
the high resolution original of this photograph
to Wikimedia Commons
Both Photos 13 July 2007
(Click Photo to Zoom)
National Register #81000490
Conro Fiero House
AKA Mon Desir
4615 Hamrick Road
Central Point
Built 1910
Burned 2010
Delisted 2011
Built by Conro Fiero, an orchardist, for his wife, Grace Andrews, a Broadway actress, the house was the main residence on the 140-acre estate, Woodland Acres. Fiero lost the property during World War I when the fruit industry became unstable.
The building became a restaurant in 1943 and remained a restaurant until 2002, although it passed through several owners. For most of the period it operated under the name Mon Desir.
On Monday January 11, 2010, an early morning fire destroyed the structure. It was removed from the National Register of Historic Places on June 1, 2011.
Source: Wikipedia