Nevada Historical Marker 29
Chinese in Nevada
Victorian Avenue and Pyramid Way
Sparks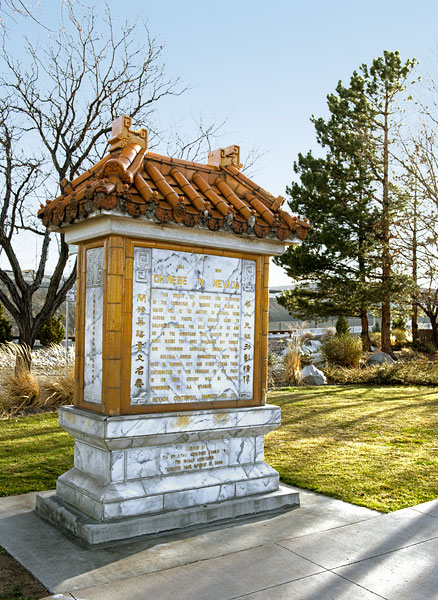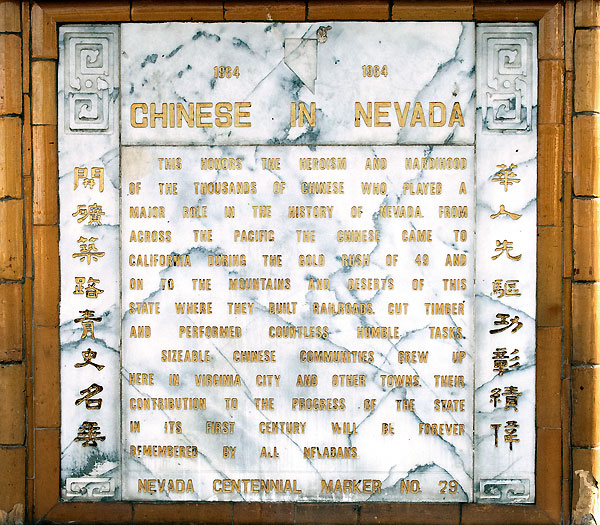 14 March 2016
(Click Photos to Zoom)
Chinese in Nevada
This honors the heroism and hardihood of the thousands of Chinese who played a major role in the history of Nevada. From across the Pacific the Chinese came to California during the Gold Rush of 1849 and on to the mountains and deserts of this state where they built railroads, cut timber and performed countless humble tasks.
Sizeable Chinese communities grew up here, in Virginia City and other towns. Their contribution to the progress of the state in its first century will be forever remembered by all Nevadans.
Nevada Centennial Marker No. 29

For an excellent dramatization of the building of the Central Pacific Railroad by Chinese workers, watch Season 5 of the television series "Hell on Wheels."
Seasons 1-4, equally excellent, dramatize the simultaneous building of the Union Pacific Railroad by workers who were predominantly African American and Irish.